2021 Storm PBA/PWBA Striking Against Breast Cancer Mixed Doubles
PBA, PWBA Stars To Team Up This Weekend In SABC Mixed Doubles
PBA, PWBA Stars To Team Up This Weekend In SABC Mixed Doubles
More than 300 of the best male and female professional bowlers are teaming up for one of the most popular tournaments of the year.
Jul 26, 2021
by Jill Winters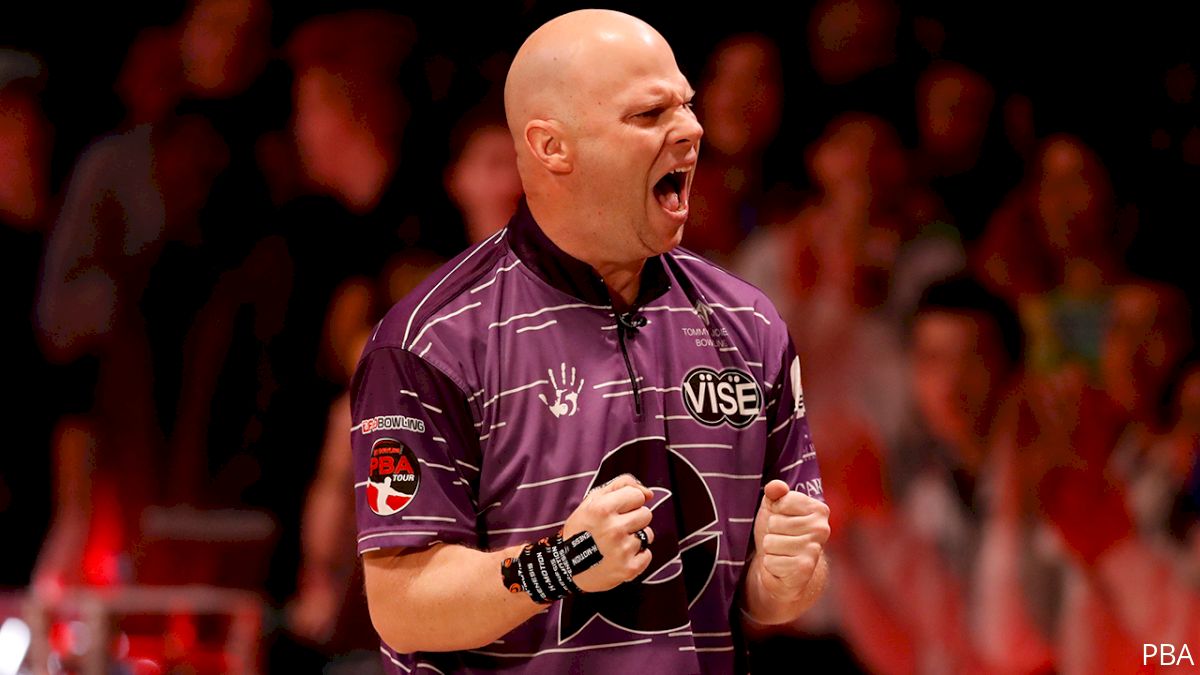 More than 300 of the best male and female professional bowlers are teaming up for one of the most popular tournaments of the year. The 2021 Storm PBA/PWBA Striking Against Breast Cancer Mixed Doubles begins with a Beauties vs. Beasts exhibition match 5 p.m. Eastern Thursday live on FloBowling.
They will face-off in a five-game baker format match to start the weekend festivities. The Beauties team includes Kelly Kulick, Anita Arnett, Taylor Bulthuis, Jordan Richard and Erin McCarthy. Team Beasts features Kris Prather, EJ Tackett, AJ Johnson, Anthony Lavery-Spahr and Tom Daugherty. They were the top five male and female bowlers at the 2019 tournament.
The SABC Mixed Doubles tournament features 160 teams split into four squads competing at Cooperfield Bowl in Houston, Texas. Qualifying includes seven games starting at 9 a.m. and 3 p.m. Eastern Friday and Saturday. One in four teams will advance to the semifinals on Sunday.
Those teams will bowl five games beginning at 9:30 a.m. Eastern before the field is cut to the top eight teams. They will then bowl eight games of round robin finals. The winning team will earn $15,000 along with a PBA or PWBA title to winning members.
The SABC, also known as "The Luci," was founded by Donna Conners, as a memorial to her friend and former PWBA bowler Luci Bonneau, who died of breast cancer.
Last year's tournament was canceled, and the 2019 defending champions Amanda Greene and Kyle Sherman withdrew due to an injury suffered by Sherman, according to tournament staff. With the champs out of the mix this year, here are a few things to keep your eyes on during the tournament.
Winning Duos
Shannon Pluhowsky and Tommy Jones aim to continue their winnings ways. The talented female lefty and PBA Hall of Famer look to become five-time champions at this event. In 2019, they finished in 19th place and are ready to hoist the trophy again. Another Shannon who loves this event is Shannon O'Keefe, who will again partner with Bill O'Neill. This righty duo has combined to win three times.
Shockers Unite
Two of the best bowlers to graduate from Wichita State University, Dasha Kovalova and Chris Barnes, are hoping to continue their success on the lanes in 2021. Last month, Kovalova defended her title at the 2021 PWBA Louisville Open for her second title of the season, while Barnes earned his first PBA50 Tour title June 30 at the 2021 PBA50 Cup.
GOAT And Simo
All Liz Johnson seems to do is win. She earned her 25th PWBA Tour title at the 2021 PWBA Lincoln Open, which included a 300 game over fellow superstar Kelly Kulick in the semifinal match. Johnson is partnered with Anthony Simonsen who is coming in confident. He collected his eighth career PBA title at the 2021 PBA Tour Finals last month. Can these winners in 2021 add another title to their impressive resumes?
Best Hair
The charismatic personalities of Gazmine Mason and Kyle Troup will come together for the first time as they look to make their presence known. Troup is the frontrunner in the 2021 PBA Player of the Year race and Mason continues to impress on the PWBA Tour. Troup feels like he will have the second-best afro at Copperfield Bowl next to his partner, and he is excited to be bowling for a great cause.
Family Ties
This year's field includes husbands and wives, brothers and sisters, and even in-laws teaming up together. Tim Mack was back on live TV during the PBA King of the Lanes last month and now he is partnering with his wife, Brenda. Another married couple is Maria Jose Rodriguez and Nathan Bohr. Siblings don't always get along so it will be interesting to see these brother and sister teams, Alexis and Anthony Neuer along with Lauren and Nick Pate. And Natalie Tackett is going to hit the lanes with her brother-in-law, Zac Tackett.