2021 PBA50 Dave Small's Championship Lanes Open
Parker Bohn III Continues Hot Streak, Wins Another PBA50 Event
Parker Bohn III Continues Hot Streak, Wins Another PBA50 Event
Parker Bohn III won his second consecutive PBA50 Tour title Tuesday night at the 2021 PBA50 Dave Small's Championship Lanes Open.
Aug 11, 2021
by Jill Winters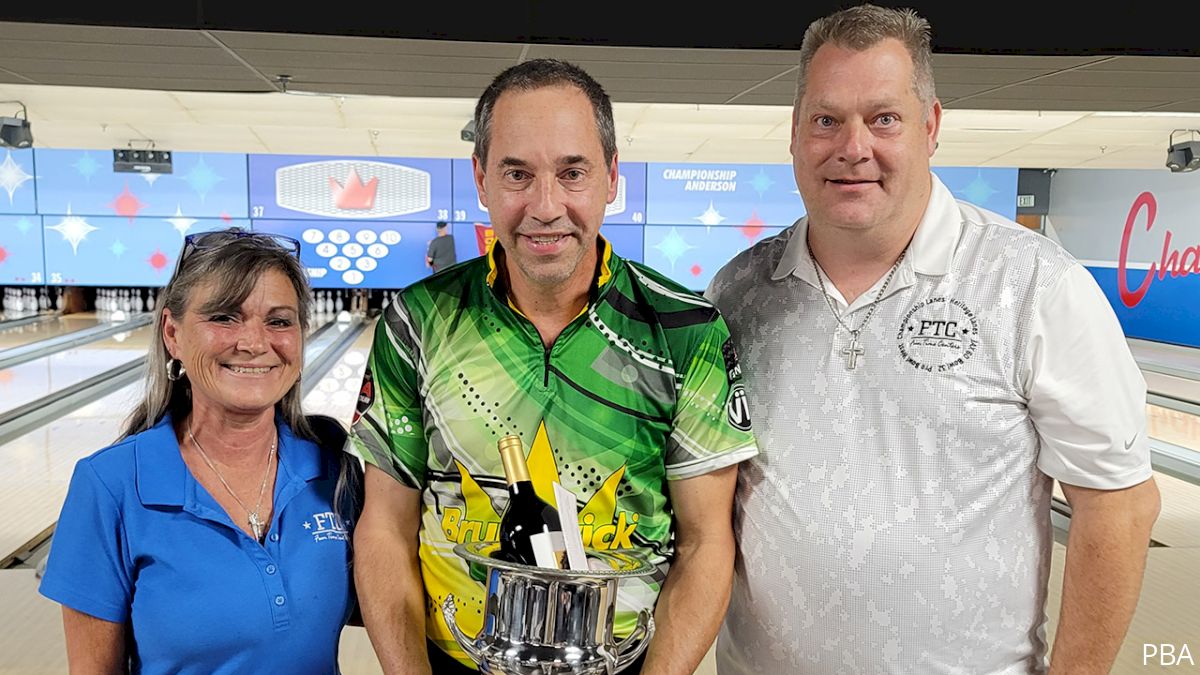 To say that Parker Bohn III is on a hot streak would be an understatement.
He has won two PBA Regional titles and back-to-back PBA50 Tour titles in just 10 days. His latest win came Tuesday at the PBA50 Dave Small's Championship Lanes Open.
The legendary lefty defeated Tom Hess, Norm Duke and Tom Adcock to earn his sixth career PBA50 title, but it was no easy task.
He struck four times in his match against Hess and five times against Duke, but more importantly, remained clean in those matches. In each game, he only had one strike on the left lane. But when it came time to the championship match, Bohn delivered yet again. He started with the front five and cruised to a 233-157 victory over Adcock.
Watch the full stepladder finals here: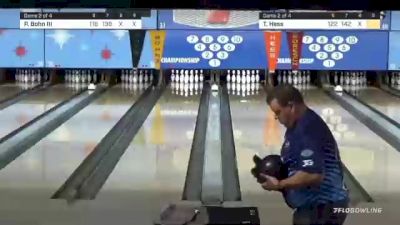 Unlock this video, live events, and more with a subscription!
Get Started
Already a subscriber? Log In
"I have won 10 matches in a row in a stepladder format," he said about his winning streak. "I've surpassed cloud nine. It's just unbelievable."
He has won back-to-back titles and made three TV shows in a row before on the PBA Tour, but this has been unprecedented.
Bohn and his family believe he is getting some extra help from above. They lost both his mother and his wife's brother this year.
"I think they are pulling all of the cards out of the deck that are bad ones for me and they are letting the good ones shine," he said.
He was confident that rolling 200 games against Hess and Duke would never get the job done. But a 204 and a 205 were enough because his opponents struggled with the demanding lane conditions. Bohn was shocked when Duke opened in back-to-back frames in the 6th and 7th frames, sticking while shooting at a 10-pin and chopping the 6-10.
"I'm sitting on the bench thinking what is going on around here right now," Bohn said about Duke's open frames. "It was survival of the fittest. I was able to overcome because I filled frames."
"Every one of my PBA titles has been with a Brunswick ball," Bohn said. "I can't thank them enough for the player that I have become."
In the first match, No. 4 seed Hess had a better handle on the lanes than Lennie Boresch Jr. to pick up the 226-181 win. Hess advanced to face Bohn in the second match where both players held slight leads. Bohn's double in the 8th and 9th frames resulted in a first pump. He got the 204-202 win.