2021 PBA Chesapeake Open
Bill O'Neill Set To Defend PBA Chesapeake Open Title This Weekend
Bill O'Neill Set To Defend PBA Chesapeake Open Title This Weekend
Bill O'Neill comes in as the defending champion from 2019 at the PBA Chesapeake Open, and he is looking to end his season on a high note.
Aug 17, 2021
by Jill Winters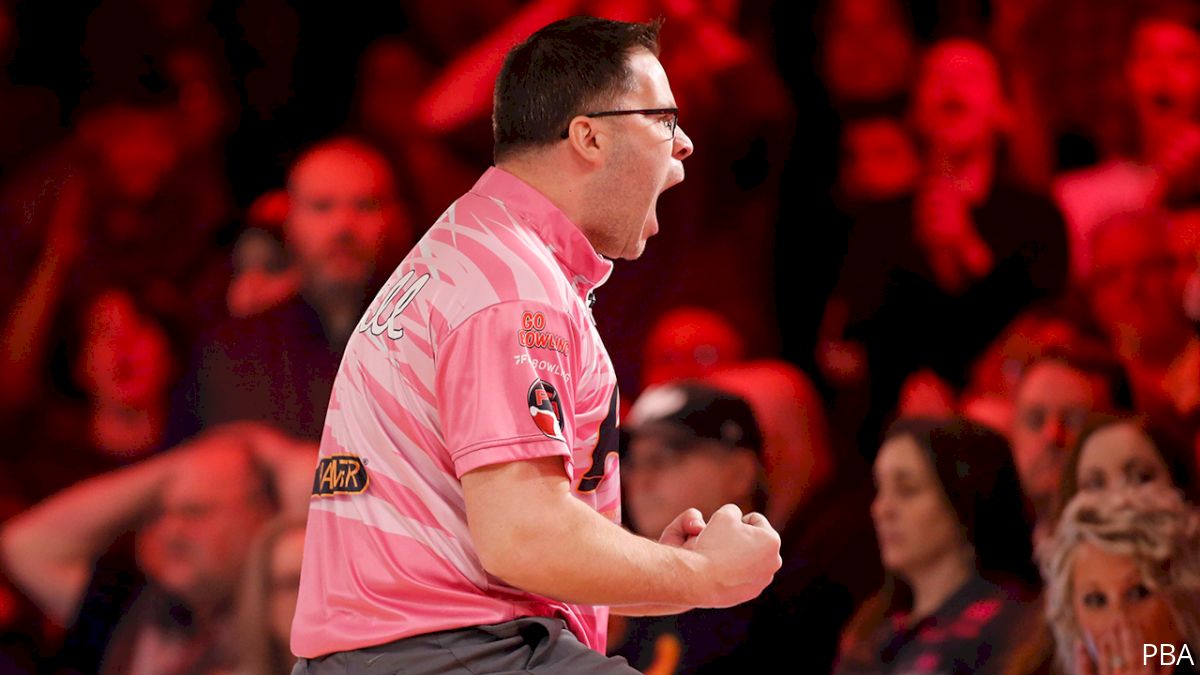 The 2021 PBA Tour season is drawing to a close. The final event for the PBA Summer Tour is the PBA Chesapeake Open beginning at 9 a.m. Eastern on Saturday exclusively on FloBowling.
Bill O'Neill comes in as the defending champion from 2019, and he is looking to end his season on a high note. O'Neill started the 2021 season off finishing fifth in the PBA Players Championship East Region but unfortunately, he had to withdraw ahead of the region's stepladder finals due to testing positive for COVID-19.
He was sick for a few days and quarantined inside a room in his Pennsylvania home for at least 10 days. After finishing his quarantine period, he had to work on regaining his energy. Fortunately, he had time between events to get himself back on the lanes.
Overall, he describes his 2021 bowling season as solid, yet not doing anything particularly special. If he were able to strike against Francois Lavoie at the PBA Playoffs, he would have reached the final four. And if he had struck against Kyle Troup at the PBA Tour Finals instead of leaving a 10 pin, his season "would have flipped to being a great year."
"I didn't make any shows, but I was around the top 10 to 15 in most of the events and 12th in points," he said. "The way this game goes, the littlest things can alter how you view your entire season."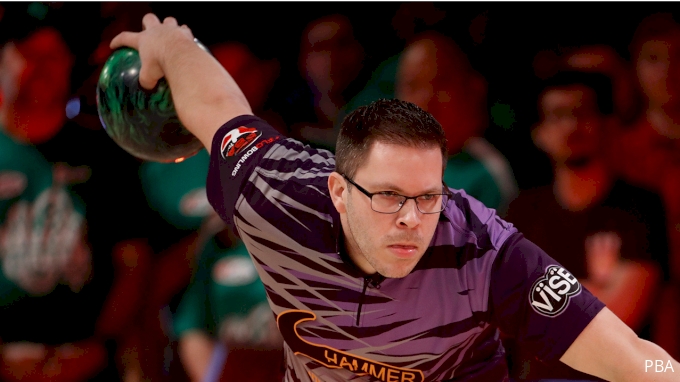 Heading into the Chesapeake Open at AMF Western Branch Lanes, O'Neill has been on both ends of the spectrum. In his first event, he didn't cash and then in 2019, he defeated AJ Chapman to earn his 11th career PBA Tour title. He has only competed in one other tournament on the summer schedule this year, the PBA/PWBA Striking Against Breast Cancer Mixed Doubles. He and Shannon O'Keefe finished tied for 28th place.
He has been practicing, staying in game shape and he is ready to defend his title on a short 32-foot oil pattern.
"The scoring pace on the Wolf pattern is dictated on the center and how much the gutter hooks," he said. "If the one, two, three board hooks a lot then the scoring pace will be high. But if it doesn't hook as much then it brings the scores down quite a bit. That is something we will be able to tell pretty quickly in practice."
Troup is the clear frontrunner in the 2021 Chris Schenkel Player of the Year race, so the tournament's results aren't expected to alter that outcome. Yet, Troup is a player to watch as he seeks his first PBA Summer Tour title, and he is $3,100 shy of becoming the first player in PBA history to earn $500,000 in one season.
"I think it would be really cool for the sport if he can reach that point," O'Neill said about Troup. "It's a huge milestone for professional bowling to have somebody make that much money in one year."
You can watch the PBA Chesapeake Open live on FloBowling with the A squad starting at 9 a.m. Eastern followed by the B squad at 3 p.m. The top third of the field will advance to the cashers round, with all pin totals to carry over into the final day of action on Sunday. The stepladder finals will begin at 3 p.m. Eastern on Sunday.