2022 PBA Players Championship
Dream Season Has Kyle Troup Even More Motivated For 2022
Dream Season Has Kyle Troup Even More Motivated For 2022
Spectacular. Special. A dream come true. Those are just a few of the words and phrases Kyle Troup uses to describe his memorable 2021 season.
Jan 6, 2022
by Jill Winters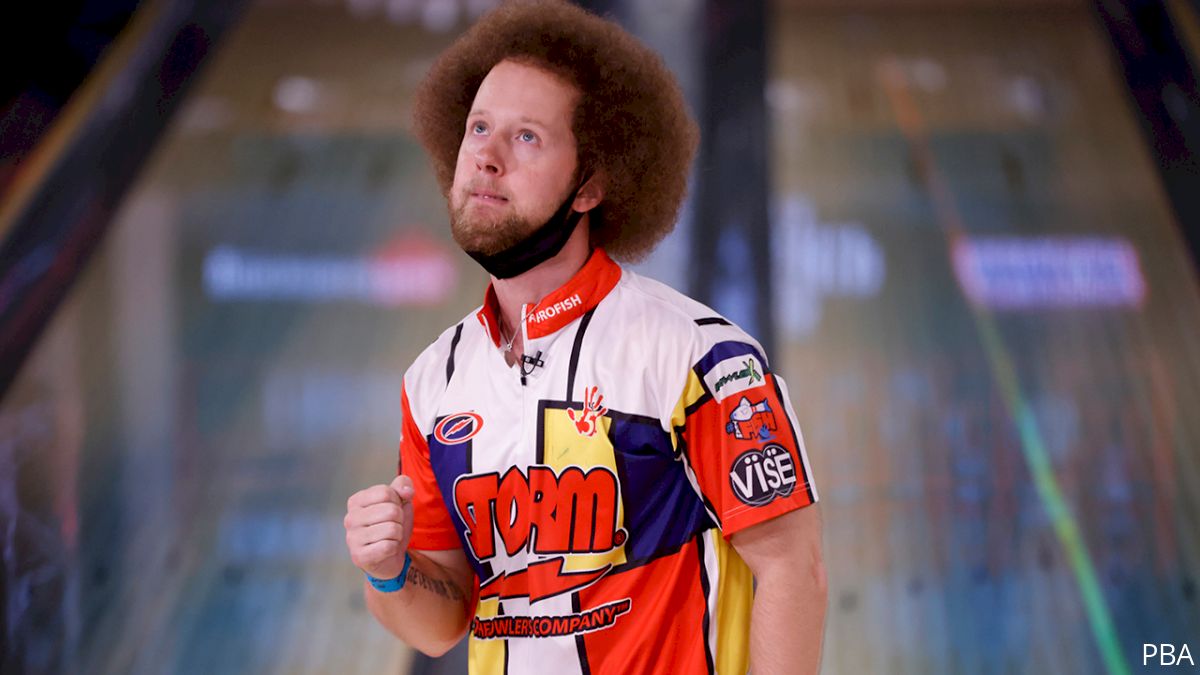 Spectacular. Special. A dream come true. Those are just a few of the words and phrases Kyle Troup uses to describe his memorable 2021 season.
At the start of last year, he believed his first major PBA title was coming. He talked openly about winning half a million dollars before the first tournament, and he almost did. He fell just short of that big dream, but he did set a new single-season PBA earnings record winning $496,900.
He earned his seventh and eighth PBA Tour titles, which tied him with his dad, Guppy, and the star-studded two-hander also added the title of 2021 Chris Schenkel PBA Player of the Year to his family's legacy.
"To give the Troup name a Player of the Year award… being able to do that for our family was very special and for my fans," the 30-year-old winner said. "It felt like a win for so many more people than just me."
The North Carolina native never imagined his name in the PBA record books, but his hard work from the end of 2020 into the 2021 season paid off in style to match his personality. He continues to stress it was the work he did with Storm Staff Development Manager Shawn Ryan that was key to his successful run which he described as "a dream come true."
"On the physical side, I learned how to bowl," he said of his one-on-one time with Ryan. "Mentally, I learned the three c's: confidence, concentration and composure. Some of the things that he taught me were just very eye-opening for me. I learned how to become the best version of myself this past season."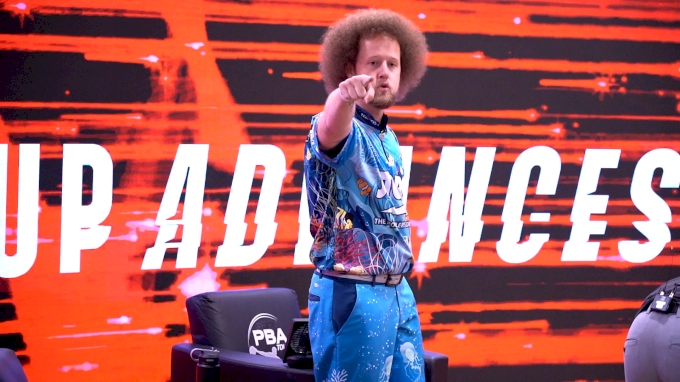 Soon after it was announced he was named Player of the Year, Troup received a congratulatory call from six-time Player of the Year Jason Belmonte, who he has looked up to because of his dominating two-handed style, his demeanor and everything else about the Aussie.
"Being the only player to win multiple Player of the Years in the last decade or two, he is definitely a prime example of winning and then working even harder," Troup said. "I have got to work even harder because everyone is coming for me this year including him and it feels great."
Over the years, Troup has taken advantage of the opportunity to seek advice from one of the best bowlers this sport has ever seen and the praise he received from Belmonte gives him even more confidence moving forward.
"I am just very grateful he was willing to share some of his knowledge throughout the past few years with me because not all of the greats want to share their secrets because they want to stay at the top," Troup said. "I have gotten a little taste of it. He still has five more player of the years versus my one, so we are just now scratching the surface."
Troup is motivated even more now that he has achieved the "ultimate award" of Player of the Year because he knows he can do it. He wants to win more majors, another title to pass his dad, cash at the U.S. Open, and new for this year, he wants to defend a title. That goal idea came to him from a 12-year-old boy he bowled with in a recent pro-am.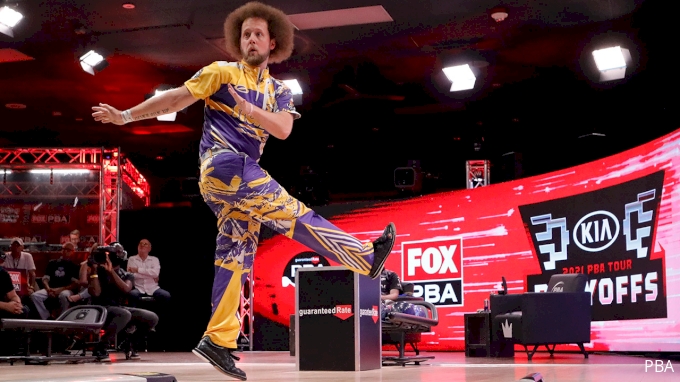 He will get that chance at the 2022 PBA Players Championship beginning at 10 a.m. Eastern on Jan. 15 on FloBowling. Troup will be competing in the east region qualifier at Bowlero West End in Richmond, Virginia.
He doesn't care if he finishes as the top seed or the fifth seed in the east region because he is focused on the next step of getting to Texas and relying on his experience from there. He knows just how grueling this tournament is, and he is ready to win another major. Players in each of the five regions will bowl 28 games over two days on two different oil patterns with hopes of finishing in the top five.
"It is a long road to that title," he said. "I have proven to myself that I can win this tournament in multiple centers, so who says we can't do it again. Once I won that major, I just remember when I was able to pick up the trophy I felt like 100 pounds came off my shoulders because it was just such a long process."
"The talent just continues to get better," he said, "so that is going to make it a difficult tournament."
Two players Troup expects to have strong seasons this year are fellow two-handers Anthony Simonsen and Belmonte.
"I think Anthony Simonsen is one of the best bowlers in the world," Troup said. "That guy right there, he can do anything with a bowling ball. He can play any part of the lane and I enjoy seeing it. Belmo is hungry. He has been working hard especially after not getting to the winner's circle in 2021, so I am sure he is going to be coming with a vengeance in 2022 as well."
Get ready because it's going to be another great season on the PBA Tour.