2022 PBA Players Championship
Jason Belmonte Ready To Add To His Legacy This Season
Jason Belmonte Ready To Add To His Legacy This Season
Jason Belmonte is back and ready to turn up the heat. He'll be on the lanes this weekend for the season's first event at the 2022 PBA Players Championship.
Jan 12, 2022
by Jill Winters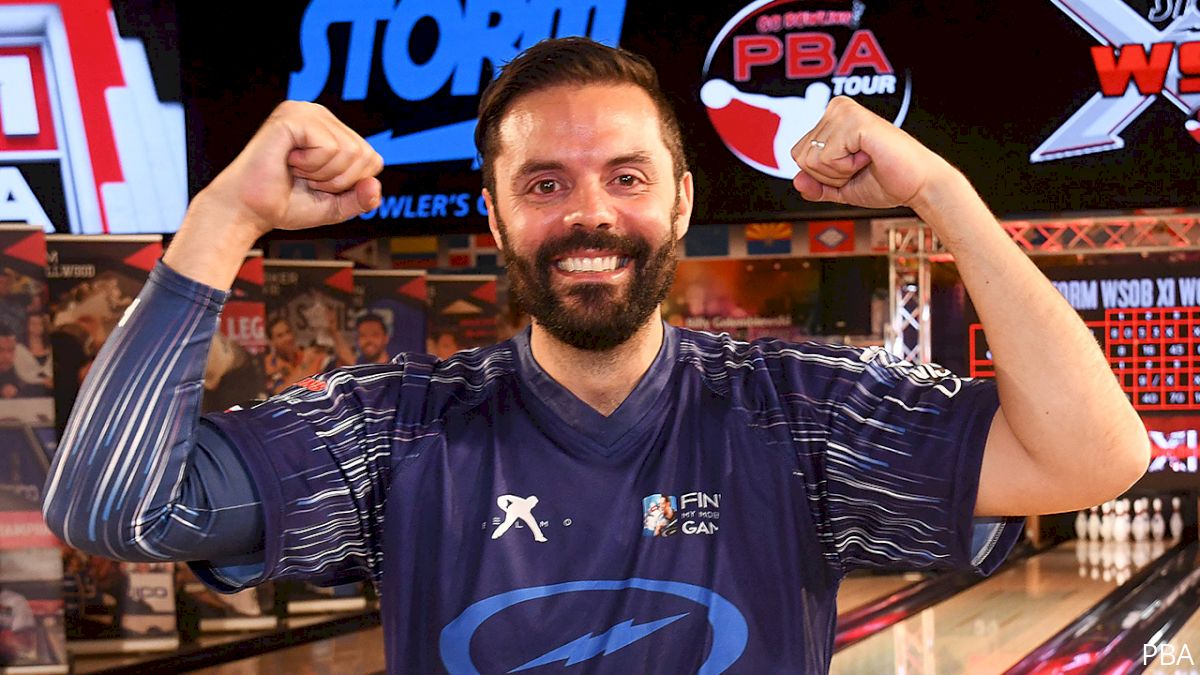 For the past 10 months, one of the best bowlers in the world has been sitting idle. He has watched players on the PBA Tour have career years and all along his inner fire has been burning.
With the start of the 2022 PBA Tour season about to begin, Jason Belmonte is back and ready to turn up the heat. He'll be on the lanes this weekend for the season's first event at the 2022 PBA Players Championship.
"This is probably the most excited and motivated I have felt in years," the 38-year-old Belmonte said. "That fire, the motivation is stronger now than ever. It is to continue to build on top of my legacy and to get to numbers that people would call me crazy for striving for."
Those numbers that he is referring to are 20 major championships and 10 Player of the Year awards. Currently he has won 13 majors, the last coming in 2020 at the PBA World Championship. He has been named Player of the Year six times, which ties him with Earl Anthony and one behind Walter Ray Williams Jr.
Belmonte believes he is only halfway through his impressive bowling journey but there is so much more that he is driven to achieve.
"Those are huge numbers that I know if I told other people they would be like, 'just be happy with what you've got," he said. "And I will be like, 'yeah, I will be happy when I am done. But while I am in the middle of it, I want it all.'"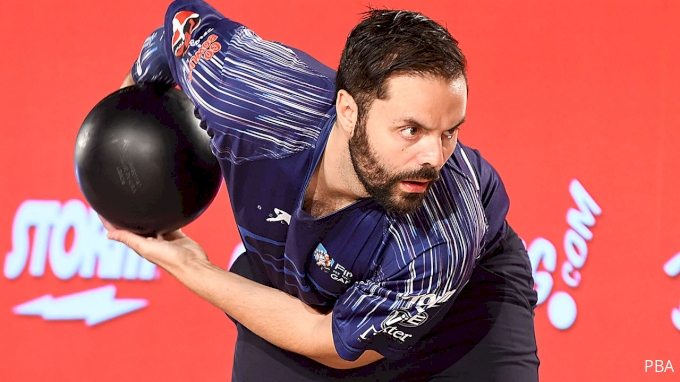 He hasn't stayed in his hometown of Orange, Australia, for this long since he was 16. He was home for the birth of his fourth child. He has loved every minute of being with his family but at the same time he wants to do what he loves and that is to compete against the top players in the sport on the biggest stage.
Missing the tour hit him harder than he thought and watching Kyle Troup be named Chris Schenkel Player of the Year had him feeling a few different things.
"I don't think he dominated the year but what he did was he showed up in the big events and that is something that I definitely did in my career," Belmonte said. "When the big events roll around - our majors - I tend to give my best performances and watching Kyle in those big-time moments step up, if I am really honest, I was really proud. Now it also pissed me off because I wanted to be there, and I wanted to be beating him."
Belmonte admits his shortened 2021 season was challenging. While competing so far away from his pregnant wife, Kimberly and the strict COVID-19 restrictions and isolation rules in Australia, he had a lot on his mind besides bowling.
He didn't feel like that impacted his mindset at the time he was competing but since he has been able to reflect, he admits that did affect him. He has been working on his game, fitness and strength.
"Last year, was really a year of understanding and learning way beyond the lanes," he said. "Understanding how it is to compete when things are a little tricky at home, how do you handle that and how do you survive knowing that I can't get home this weekend. It was really tough to just wait in America and wonder if everyone was going to be OK back home.
"One thing that I think a lot of people were not prepared for was the mental ramifications of being in a pandemic," he said. "Sometimes when you create these boundaries not to get physically sick you set up these huge walls that can make it very difficult mentally."
Belmonte is preparing to fly back to the U.S. ahead of the 2022 PBA Players Championship West region qualifier beginning Saturday.
He knows it's going to take some time to get his competitive rhythm back after a 10-month hiatus. With the chance to win a major right out of the gate, he aims to rely on his killer instincts. He likes the format with players split into five regions, but thinks it makes more sense for another event, not with a major on the line.
"I feel like I am not competing against the best in the world for a major championship," Belmonte said. "I am only competing against my region then if I am lucky enough to get through, I can move onto some television shows against the region. Then play against finally four other people from four other regions."
He admits he never cares about who he is up against as he just tries to strike as much as he possibly can all of the time. As long as he focuses on himself and what he is doing then he knows the results, titles, earnings and awards all come with it.
"It is so much more fun when there are people watching so I do really love the fact that fans are coming back," he said. "The biggest thrill for me is just to lace them up and step up on the approach with the boys."
Belmonte will take to the lanes in the west region qualifier beginning at 10 a.m. Pacific Jan. 15 live on FloBowling from Bowlero Cerritos in California.
And for those who were wondering if Belmonte would change ball companies this year, he has made his thoughts on that clear.
"My relationship with Storm is now a 20-year relationship," he said. "Bill and Barbara Chrisman, Dave Symes in particular, when I am just a kid, they gave me a contract, they helped me travel and they gave me the best equipment in the world, and I am able to achieve what I am able to achieve. Unless Bill, Barbara or Dave wants to get rid of me, I will always be loyal to Storm."