2022 THE STORM CUP PBA David Small's Kokomo Championship
Tom Hess Looks To Build On His Magical 2021 Season
Tom Hess Looks To Build On His Magical 2021 Season
Last year was a magical season for Tom Hess as a rookie on the PBA50 Tour. Now, he's competing full time on the PBA and PBA50 Tours this season.
Feb 10, 2022
by Jill Winters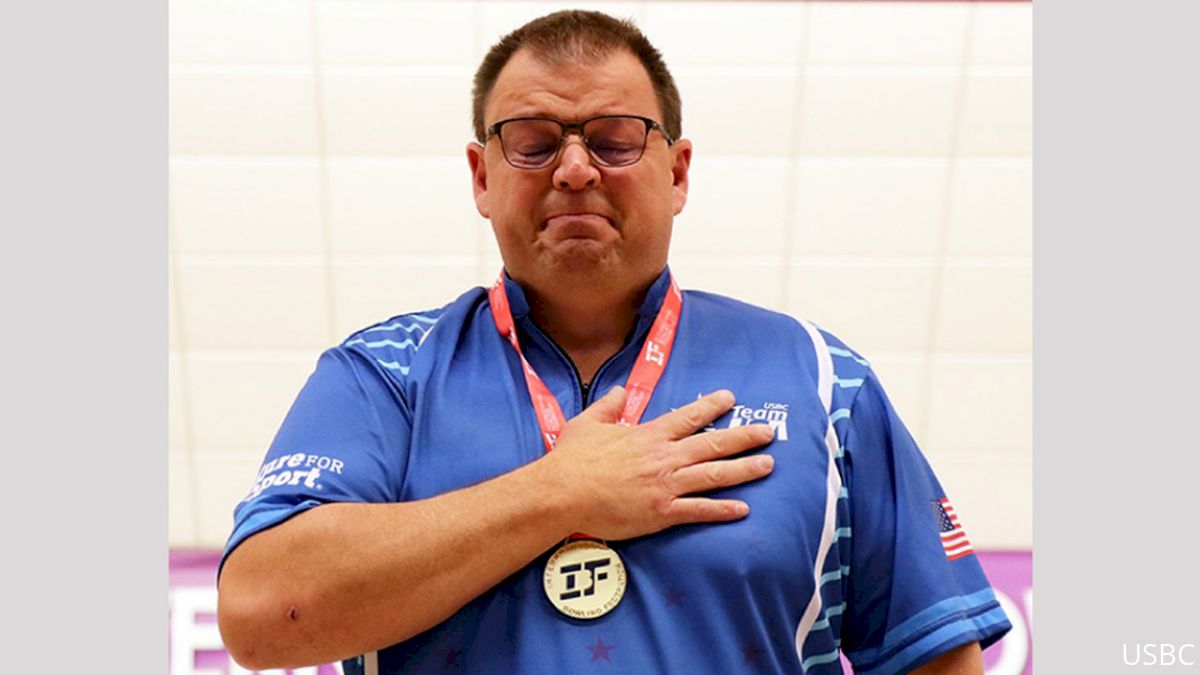 Last year was a magical season for Tom Hess. He became just the third player to ever win the title of PBA50 Bowler of the Year and PBA50 Rookie of the Year in the same season.
As he continues to prepare for the upcoming PBA50 season, he will be in the field at The Storm Cup: David Small's Kokomo Championship in Indiana. The shorter format features just 12 games of qualifying starting at 11 a.m. ET Tuesday exclusively on FloBowling.
"If you can get lined up quick and stay ahead of the transitions, anything can happen," the 52-year-old said. "I think it is going to be exciting."
Hess, his current roommate, Parker Bohn III, and Chris Barnes are three PBA50 players scheduled to compete in this national tour stop. Hess struggled at the 2022 U.S. Open but he has put that in his rearview mirror. After feeling like a one-hit wonder since winning the 2011 USBC Masters, Hess was finally able to break through in 2021 on the PBA50 Tour.
He competed in 13 events, made it into the top 10 seven times, and battled an impressive rookie class until the very end. His first PBA50 title was a major at the Senior U.S. Open. That put him in the running for the end-of-the-year honors which were up for grabs heading into the final two tournaments of the year.
Tom Hess averaged more than 246 in the championship round and ran the ladder at the 2021 #USBCSeniorMasters in Las Vegas.

Read more about his performance at Sam's Town: https://t.co/thfQ3t63RM#AFutureForTheSport #GoBowling pic.twitter.com/MmA1TjGGsA

— USBC (@USBC) September 20, 2021
At the USBC Senior Masters, he led after 15 games of qualifying. He was the No. 4 seed in the stepladder and defeated a few USBC Hall of Famers Doug Kent and Pete Weber. And then defeated top-seed Chris Barnes twice for his third career major title.
"Winning back-to-back majors to run everybody down," he said. "I was never in the lead until the last ball of the year was thrown. Just unbelievably proud of the way everything happened. I'm going to try to build off of it this year to see if we can do it again."
With his powerful finish in the end, he also earned his way on Senior Team USA which went on to compete in Dubai. He bowled doubles with Barnes and shoed it up in the team event with Barnes, Bohn and Bob Learn Jr. Hess went on to win singles at the IBF Masters World Championships to earn a gold medal to close out his dream year.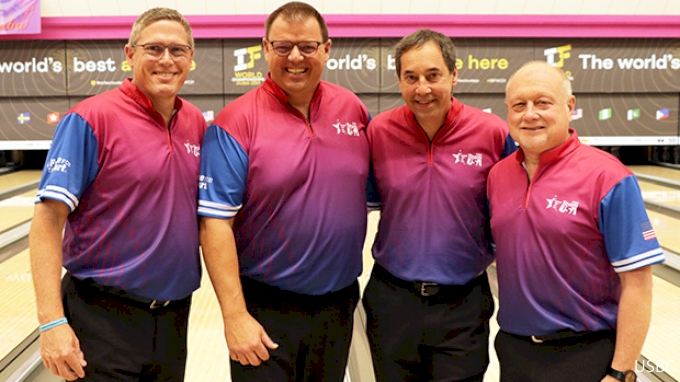 "The highlight of the season was being able to represent Team USA," the Iowa native said. "That is the stuff I dream about when making those four, five, six-hour drives from (tour) stop to (tour) stop."
Just a few years ago, the talented right-hander considered quitting the national tour, because he wasn't having any fun and didn't feel like he could compete. He admits he "exercised some demons," turned his attention to the PBA50 Tour and the positive results rolled his way.
Now after his dream season, he feels like he has nothing to prove on the national tour. He is coming in with an open mind and goal to have fun and see what he can do. He appreciated the challenge of competing on the challenging PBA Tour oil patterns.
"You can't replicate this at home, so you have got to take your lumps and figure it out," he said. "The lanes don't transition near as quick on the senior tour as they do on the kids tour."
His plan is to bowl every tournament on both tours this season, which means a lot of time in his car and more dreams to envision. But with that also comes personal sacrifice. His daughter, Megan, is a senior on the women's bowling team at St. Ambrose University. He is going to miss seeing her compete in her final collegiate events, like the Hoosier Classic Feb. 19-20.
"People just don't understand how much we sacrifice to do this," he said. "We are not golfers making millions of dollars, finishing an event and jumping on a private jet flying to the next event."
He admits he wouldn't have been able to live this life without the constant support of his wife, Sue and the rest of the family.
"She is taking care of everything while I am out chasing a dream," he said. "That is what makes the season like last season so good, as she needs to be recognized for that. I don't take any of this for granted."
Hess is now ready to bowl at Heritage Lanes in Kokomo, Indiana.
After 12 qualifying games Tuesday, the top 24 will advance to play on Wednesday which gets underway at 10 a.m. ET. They will start with four games before cutting to the top 16. Two more games follow at 1:30 p.m. as the field is cut to the top eight. And then two more games beginning at 3:30 p.m. to determine the top four who will bowl in the stepladder finals at 6:30 p.m. You can watch it all on FloBowling.