2022 World Series of Bowling
Tom Daugherty Relives His 'Best Game Ever' As He Prepares For WSOB
Tom Daugherty Relives His 'Best Game Ever' As He Prepares For WSOB
It's a moment Tom Daugherty will never forget and one of the most unusual ways for a major championship to end.
Mar 1, 2022
by Jill Winters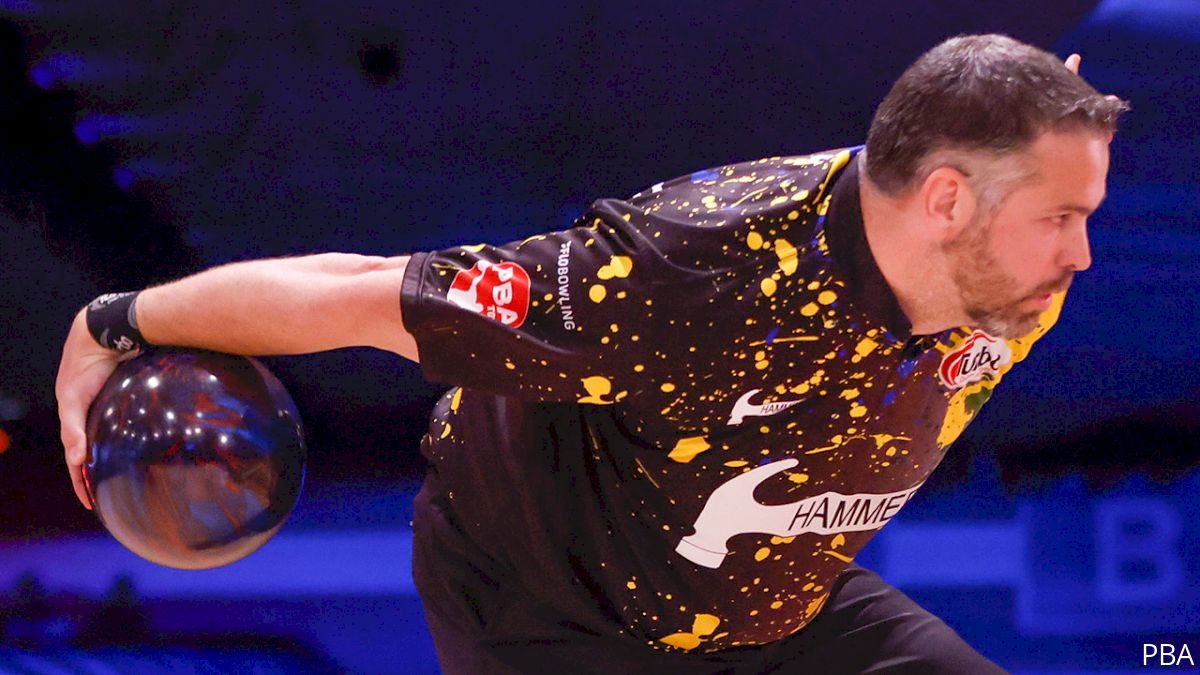 It's a moment Tom Daugherty will never forget and one of the most unusual ways for a major championship to end.
During the 2021 World Series of Bowling Daugherty was thrilled to be able to sleep in his own bed and be close enough to his pro shop for the nearly two-week tournament. It was a dream situation. His familiarity with AMF University Lanes paid off with his second win at a PBA Scorpion Championship and the ultimate prize, his first major at the PBA World Championship.
Daugherty, who will try to successfully defend his two titles when the 2022 WSOB starts live on FloBowling at Noon Eastern on Friday in suburban Milwaukee, Wisconsin, had participated in tournaments at AMF University Lanes for more than 20 years and knew how difficult it was to knock the pins over. But with his previous experience and heavy ball roll he knew how to get his ball to go through the pins the right way at last year's event.
"I learned that the slower your ball can go through the pins there the more pins you can knock over," he said. "That basically was the secret, and I think I used that to my advantage."
The 42-foot Scorpion oil pattern is a nice match for Daugherty's game as the length and shape of the pattern gives him a little bit more area to the left if he misses which compliments his ball roll. With no fans allowed inside the bowling center for the TV show last year, the Florida native saw that as a positive and a negative. He would have loved to have all of the hometown support but with that also comes added pressure.
At last year's World Championship, Daugherty was the No. 1 seed and he felt like he would just need to shoot a 220 or 230 game against Jakob Butturff to win his first major. But that was definitely not the case.
During Daugherty's eight practice shots he was between balls on the left lane. Prior to getting ready to take what he thought was his final shot on that left lane he was informed he reached his limit by Tournament Director John Weber.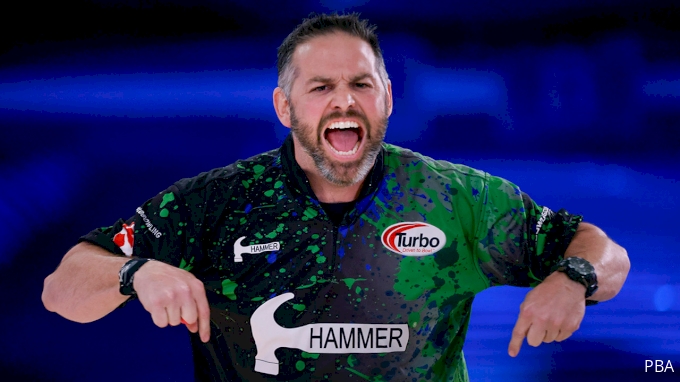 He left a split in the second frame getting only seven pins. He didn't think it was a bad shot he just had the wrong ball in his hand. He struck in the third frame on the right lane, switched balls on the left lane, and followed that up with six more strikes. Going into the 10th frame, Daugherty needed to throw a double and get four pins to win.
"If you had told me I would have to throw eight or nine strikes in a row, I would have bet a lot of money there was no way I could do that," he said. "You are just going back-and-forth, and you have to strike to keep up."
He once again flushed the first strike on the left lane and then he did something he regrets. He took a rerack.
"It was actually a mistake on my part because that was the first time I thought, 'holy crap, I am about to win a major,'" he admitted, thinking about the $100,000 paycheck. "I am one shot away. I lost my concentration. I mean, I threw a bad shot."
That next shot was something he had never seen before in his entire life of bowling.
As soon as he let the ball go, he knew exactly what he did wrong. He was nervous and just threw his worst shot of the entire game. He hit the spot he was looking at on the lane but didn't release it correctly. He was unsure where the ball was going to go. So just like Butturff and all of those watching the show Daugherty waited.
"I threw it so poorly," he said. "The eight shots before that were the best eight shots I have probably ever thrown."
His shot went to the right of the headpin and in almost slow motion it was as if something hit the eight pin which fell forward into the two pin for his ninth consecutive strike. Daugherty had a look of absolute disbelief.
"The first thing that came to my mind is, 'I hope the guys in the back didn't do anything suspicious,'" he said honestly. "That is why I couldn't celebrate or anything. When I saw the pin carry it just didn't look natural."
"It was a natural lucky strike, but it was hard for me to enjoy it at the moment because it looked so unnatural to me," he continued. "I couldn't see the pin jump up and hit the eight, but you could in the replay. Being that it is a year later, I guess I can tell people why I had a delayed reaction."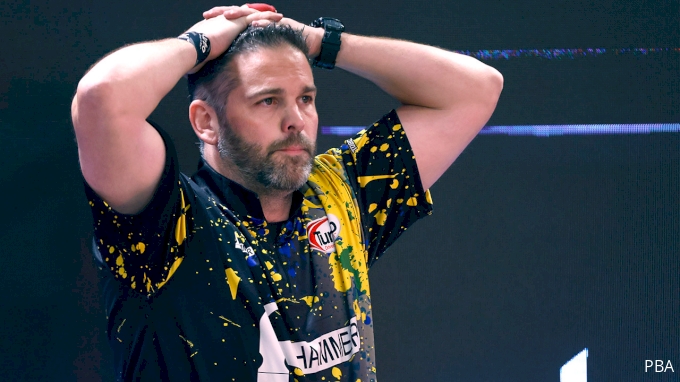 After winning 263-257, Daugherty was left to imagine what the response of the crowd would have been if AMF University Lanes was packed.
"That place would have erupted," he believes. "It probably would have been one of the loudest moments in bowling history if we had fans there just because of the drama of the whole slow-motion thing that may never happen again like that. It would have been phenomenal but then again, if the people would have been there it doesn't mean everything would have played out like it did."
He admits he has only watched a replay of the World Championship once and he couldn't help but be impressed with how he was able to conquer the challenging bowling center.
"I know how good I had to throw those shots," he said. "They were not easy, and I believe that is the best game I have ever bowled. I just still can't believe I did that."
That unusual ending was 20 years in the making for Daugherty. The 46-year-old is now announced as a major champion before pro-ams and stepladder finals. It's a major accomplishment that makes him feel like that win solidifies what he has been trying to accomplish on tour.
"Everything has got to fall in the right place at the right time," he said about winning on the PBA Tour. "You have got to be on top of your game and you have got to get some breaks along the way."
While embracing that huge magical roll in the title match, Daugherty was only about a year removed from suffering a heart attack. Plus, he was dealing with wrist issues that he thought might lead to surgery.
Only a few close friends knew about his medical scare which required "a couple of stents." He was in the hospital for a couple of days and is on medication to keep his heart rate down.
His doctor doesn't know why Daugherty had a heart attack, and even family members only learned what happened to him during the live show broadcast when Jason Belmonte shared the news.
"It helped me bowl better because it got me more disciplined in my everyday life," he said. "Physically, I have never felt better."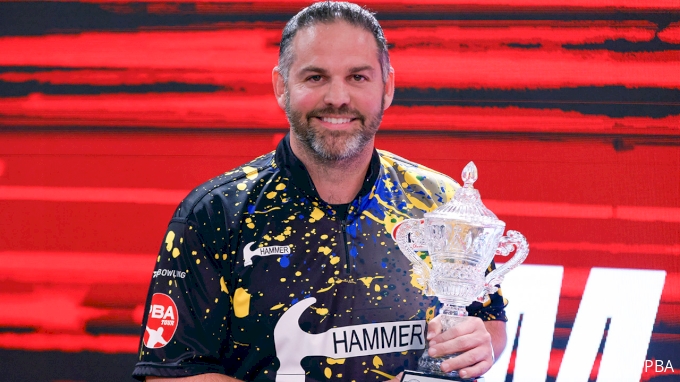 His heart rate throughout the entire World Championship match remained relatively calm but it was "definitely pounding" before his must strike roll of the two-and-eight-pin strike.
"Obviously, that was the biggest shot in my career," he said. "We want that feeling and pressure. Pressure is a privilege."
"You want to put yourself in that situation to get that rush," he said. "You have got to learn to perform through it and the guys that win a lot are the guys that do it the best."
Heading into the 2022 Guaranteed Rate PBA World Series of Bowling, Daugherty will once again partner with BJ Moore in the Mark Roth/Marshall Holman Doubles which begins at Noon Eastern on Friday. They earned the No. 1 seed but finished in second place last year to Andrew Anderson and Kris Prather. Daugherty thinks Moore is one of the best bowlers on tour with his raw, natural talent.
Bowlero Wauwatosa, host of this year's WSOB, is a bowling center Daugherty has made two stepladders at before. He finished third at the 2015 PBA Players Championship and 2015 PBA Mark Roth/Marshall Holman Doubles. It is also the only center where he has ever bowled back-to-back 300s in a tournament.
When it comes to the World Championship, Daugherty believes it is one of the hardest tournaments to win because of the three different lane patterns being used for the Cheetah, Scorpion and the Shark Championships. No matter what you do the first day it's going to be totally different the second day and then again on the third day. He thinks the key is to find a way to survive on the patterns you don't really like and hopefully you get enough pins on the other two patterns to make up for it.
"I just think it shows the versatility of the players," he said. "You really have to change your ball roll and your ball speeds to compete on all of the different patterns. We get players that sometimes only come out for the World Championship so it's a stronger field than the U.S. Open."
The field will bowl 10 games of qualifying in each of the three championships, Cheetah, Scorpion and Shark, beginning at 1 p.m. each day March 7-9. All qualifying pins will carry over with the top 30 advancing to the cashers round of the World Championship set to begin at 1 p.m. Eastern on March 10, exclusively on FloBowling. The top five will then advance to the televised PBA World Championship finals 1 p.m. Eastern on March 13 on FOX (U.S.) and FloBowling (international).