2022 THE STORM CUP PBA Colorado Springs Open
After Mental And Physical Refresh, Marshall Kent Ready For Colorado Event
After Mental And Physical Refresh, Marshall Kent Ready For Colorado Event
After taking the weekend off to refresh and recharge, Marshall Kent is ready to compete in the PBA Colorado Springs Open this week.
Mar 21, 2022
by Jill Winters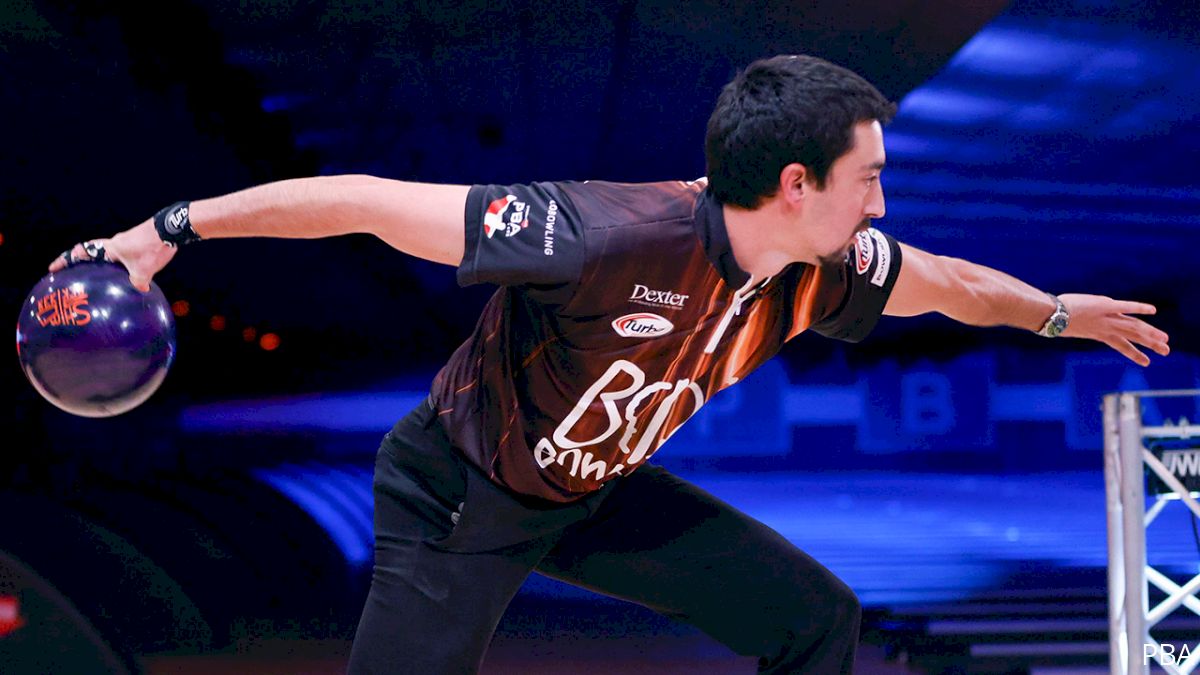 Marshall Kent has never thrown a shot for score inside a bowling center in the state of Colorado. He is looking forward to a new challenge as the next tour stop is the 2022 PBA Colorado Springs Open.
Kent and the rest of the field are also looking to earn some bonus money in the final tournament as part of The Storm Cup series, beginning at 1 p.m. Eastern on Wednesday exclusively on FloBowling.
The top five players in points after this event will collect extra money with $10,000 going to the overall points leader. Kent is thrilled to be visiting another new location and knows the key will be reading the lanes and executing.
"It seems like every year we see a couple of new cities, states and countries," the Washington native said about heading west. "That is kind of one of the perks of doing what we do. It is a dream job pretty much."
Kent teamed up with EJ Tackett earlier this month to earn a victory the duo had been dreaming about for six years. At the Mark Roth/Marshall Holman PBA Doubles Championship, they made it into the stepladder finals for the fifth time and were able to earn the title.
They felt like they had the crowd inside Bowlero Wauwatosa on their side during the telecast which Kent believes added to their focus and execution. He knew Tackett had a great look on the right lane and when Kent was able to get lined up in practice.
"It put an end to the slump EJ, and I had title wise and on TV," Kent said about the win. "Another cool thing we found out is that we tied Mark Roth and Marshall Holman for number of shows made. They made five shows and won three times. We made five shows and won once, and we still aren't even 30 yet, so we will see what we can do in the future."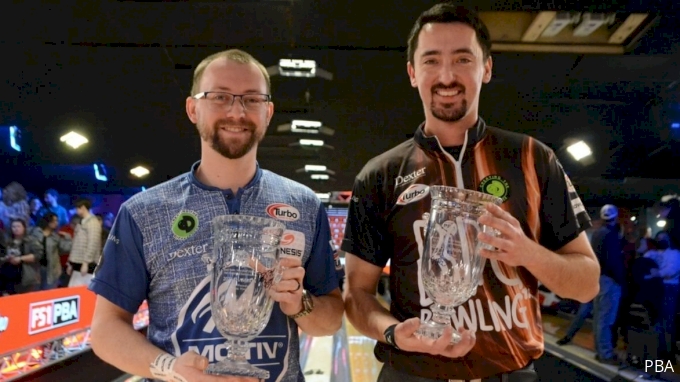 After the victory the friends embraced and had Holman and the late Mark Roth's wife, Denise, sign their trophies. Holman also told Kent, "Now there are two Marshalls from the great Northwest that have won this tournament."
"That was pretty cool to have him there for that," Kent said about Holman's presence. "It would have been amazing to have Mark there to sign it, but it is an honor to have Denise's name on the trophy. That was just one of those amazing days that you work your whole life for."
Kent described the experience as a monumental day. It was his first PBA title since 2017 and first since he switched ball companies from Storm to BIG Bowling. Last January, "a great opportunity presented itself" so Kent left Storm after eight years to sign with BIG Bowling, which is based in Spokane, Washington, not far from his hometown of Yakima.
"Every time I go up there to test bowling balls it seems there is always one or two that blow my mind how good they are," he said about the new line of equipment. "There are definitely a few coming out that are some of the best bowling balls I have ever thrown. I am really excited to see what we can do with our products and see how much of an impact we can make in the industry."
BIG Bowling got its start just before the COVID-19 pandemic hit. When Kent joined the staff, they had just four balls and now he said they are up to nine. They have been dealing with supply chain issues making it difficult to get the materials needed to make bowling balls. If that wasn't an issue, Kent believes they would have 12 to 15 balls available now.
To prepare himself for the Colorado Springs Open, the USBC Masters, and to make a run at qualifying for the PBA Playoffs, the 29-year-old decided not to compete at the Lubbock Sports Open over the weekend. He wanted to get a "mental and physical refresh."
"It's been a frustrating year because I feel like I am throwing it absolutely phenomenal, but I am not getting the results that I feel like I deserve," Kent said. "(Mental health) is extremely important. People don't realize what we go through out here being away from friends, family and home. Things happen in life and when you are out there trying to compete at 30 percent mentally it makes it that much more difficult."
Back in September 2020, Kent went through one of the most challenging things in his life. He lost his best friend and one of his biggest supporters when his dad, Jim, died after a battle with terminal brain cancer. He fondly remembers conversations he and his dad would have during bowling tournaments and on the long drives home while he was growing up.
"Every year going to Junior Gold, he was there every single year," he recalled. "The first three years I missed the first cut and every year we went and watched the top 16. We watched what those guys were doing physically and mentally then we would get right back to work."
All of that effort paid off at the 2010 USBC Junior Gold Championships because of the work they put in together leading to what Kent believes is the most impactful moment so far in his bowling career. He won Junior Gold which gave him the confidence he needed to take his game to the next level.
"I finally realized that I could do this, and I got a college scholarship (Robert Morris University) that same week," he said. "I won a high school tournament (North Pointe Insurance High School Open Singles) a few days after. I think that was the turning point in my career where I finally said, I know that I can do this. I could go out on tour, compete and win."
He has now won five PBA Tour titles and plans to focus on his preparation because if he does that, he believes pins will start falling in his favor. After the season, he will turn his attention to ways he can continue to honor his dad's legacy through a Jim Kent Memorial Scholarship.
"We actually had a regional last October at my dad's best friend's center in Tacoma at Paradise Lanes," he said. "The building was packed every single day. I had never seen a regional attendance like that ever. I am hoping that is going to be a running thing for a long time."
They raised a few thousand dollars. He donated a thousand to the JBT that was happening the following month and the rest he plans to put toward a Jim Kent Memorial Foundation. Jim was on the Washington State University bowling club team that won the 1982 National Collegiate Championship and met the love of his life, Susan, who was on the women's team.
One of Kent's favorite possessions is 20 copies of Bowlers Journal which features Kent and his dad on the cover because they were both part of National Collegiate Championship teams. Since his father's death, Kent has been wearing a necklace with his dad's thumbprint on it, his date of birth and the date he died.
"I wear it every day," he said. "He is a very big reason for who I am and what I do today. Losing him is losing a best friend because we were very close."
The PBA Colorado Springs Open will feature 12 games of qualifying to determine the top 24 starting at 1 p.m. Eastern on Wednesday on FloBowling. The stepladder finals will begin at 8:30 p.m. Eastern on Thursday only on FloBowling.