Coverage of the 2021 Mark Roth-Marshall Holman PBA Doubles Championship from the 2021 PBA World Series of Bowling.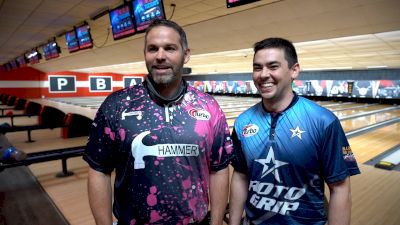 'Team Second Place' Finds A Way To Finish With Top Seed
Mar 13, 2021
After a debacle last year, Tom Daugherty and BJ Moore said they just wanted to stay in second place at the 2021 PBA Doubles Championship. Instead, they finished with the No. 1 seed for the show.