Create a free account to unlock this article!
Get Started
Already a subscriber? Log In
After eight straight weeks of bracket action broadcast on FS1 and FloBowling, the PBA Playoffs are live this weekend for the semifinals and finals.
The remaining four bowlers – Kris Prather, Anthony Simonsen, Bill O'Neill and Sean Rash – return to Bayside Bowl in Portland, Maine, to compete for the first-place prize of $100,000. Although no PBA Tour title will be awarded, it is the biggest top prize of the season.
[polldaddy]=10331790
The semifinals take place at Noon Eastern on Saturday live on FOX for U.S. audiences and on FloBowling for international fans.
Prather will take on Simonsen in one semifinal, while O'Neill battles Rash in the other. The winners of each match will meet in the final, which will be broadcast live Sunday at 12:30 p.m. Eastern on FOX and FloBowling.
The format remains the same for this weekend's shows as players will need to earn two points in each match to advance. They will bowl two full games and if the match is tied 1-1, the tiebreaker will be a ninth and 10th frame roll-off. If they tie in the roll-off, it goes to one ball sudden death overtime.
Here's a look at each of the final four, how they got here and what their season has looked like so far:
Kris Prather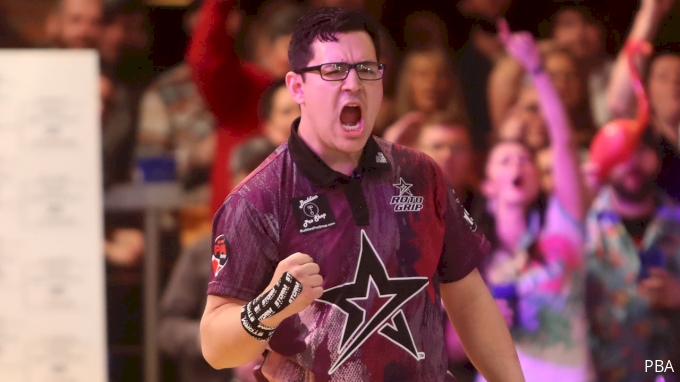 Age: 27
Resides: Plainfield, Illinois
PBA titles: 1
Ball company: Roto Grip
Round of 24: Defeated Darren Tang, 207-183
Round of 16: Defeated Tom Daugherty, 2-0 (222-137, 228-210)
Round of 8: Defeated Jason Belmonte, 2-0 (197-165, 224-214)
2019 season: After being so close in 2018, Prather finally broke through to win his first career PBA Tour title this season at the PBA Scorpion Championship. He also finished fourth at the PBA Jonesboro Open and has three other Top 10 finishes this season.
Anthony Simonsen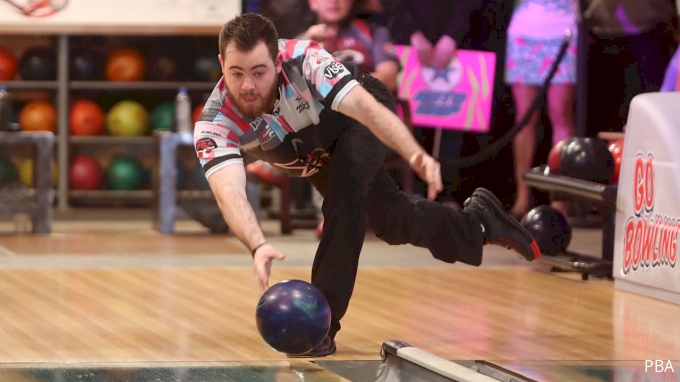 Age: 22
Resides: Little Elm, Texas
PBA titles: 6
Ball company: Roto Grip
Round of 24: Had a bye
Round of 16: Defeated Rhino Page, 2-1 (237-214, 214-226, 49-39)
Round of 8: Defeated Andres Gomez, 2-1 (207-234, 243-215, 56-39)
2019 season: Simonsen hit a few rough patches this season but his shining accomplishment was his second career major victory at the PBA Players Championship in February. He entered the PBA Playoffs fresh off a seventh-place showing at the USBC Masters, but since then had a disappointing 26th-place finish at the DHC PBA Japan Invitational.
Bill O'Neill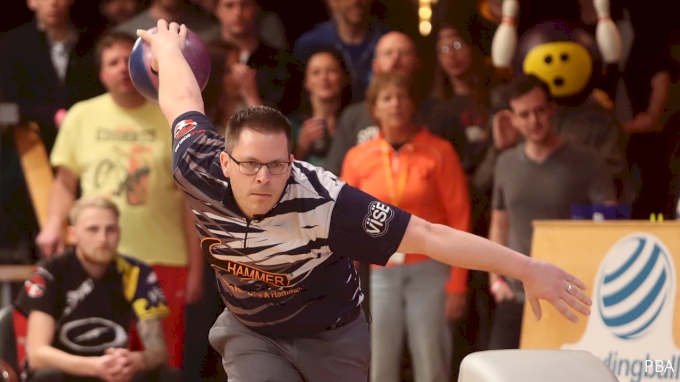 Age: 37
Resides: Langhorne, Pennsylvania
PBA titles: 10
Ball company: Hammer
Round of 24: Had a bye
Round of 16: Defeated Jesper Svensson, 2-1 (211-222, 247-164, 57-39)
Round of 8: Defeated Wes Malott, 2-0 (229-217, 246-202)
2019 season: O'Neill got out of the gates quick this season, winning the PBA Hall of Fame Classic in Week 1. He was also the only player to make all four cuts at the 2019 PBA World Series of Bowling and made two shows at that event, finishing third at the PBA Scorpion Championship and fourth at the PBA World Championship.
Sean Rash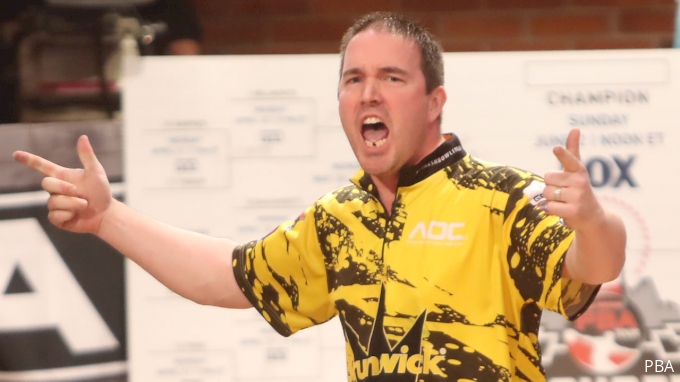 Age: 36
Resides: Montgomery, Illinois
PBA titles: 13
Ball company: Brunswick
Round of 24: Had a bye
Round of 16: Defeated Kyle Sherman, 2-0 (227-175, 237-214)
Round of 8: Defeated Dom Barrett, 2-1 (205-226, 268-253, 60-40)
2019 season: Rash and partner Matt Ogle won the Mark Roth-Marshall Holman PBA Doubles Championship in January and at the following event Rash finished second at the PBA Lubbock Sports Open. He then had back-to-back Top 10 finishes at the PBA Tournament of Champions and PBA Players Championship but struggled at the World Series of Bowling.