2019 U.S. Open
Five Big Names Still Seeking First U.S. Open Title
Five Big Names Still Seeking First U.S. Open Title
Take a look at five prominent players competing in this year's U.S. Open who are looking to win their first U.S. Open title.
Oct 14, 2019
by Lucas Wiseman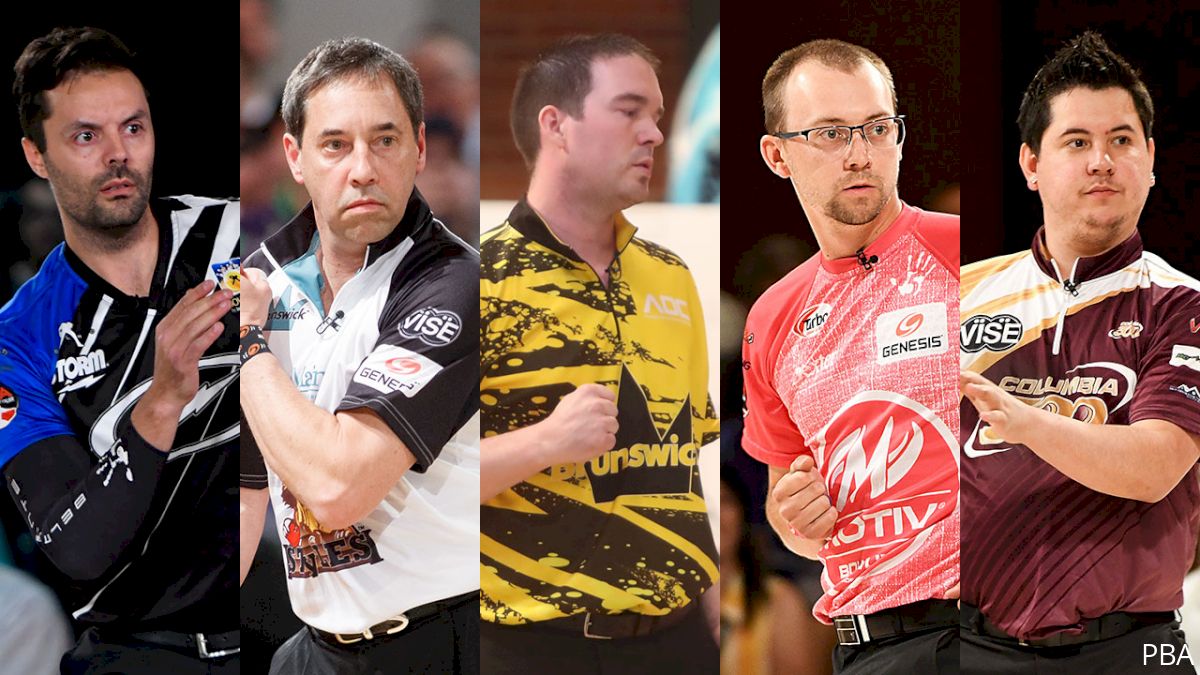 The list of past champions at the U.S. Open reads as a who's who of bowling greats – Pete Weber, Marshall Holman, Walter Ray Williams Jr., Mark Roth, just to name a few.
However, there are some names missing from the list who might expect to be there. For example, the great Earl Anthony won 43 career titles but was never able to capture a U.S. Open victory. He finished runner-up in the event three times.
There are five prominent players competing in this year's U.S. Open who are looking to win their first U.S. Open title. For some of them, the journey is just beginning; for others time is running short.
Here's a look at those five players who will compete in the U.S. Open when it begins Oct. 25 live on FloBowling.
Jason Belmonte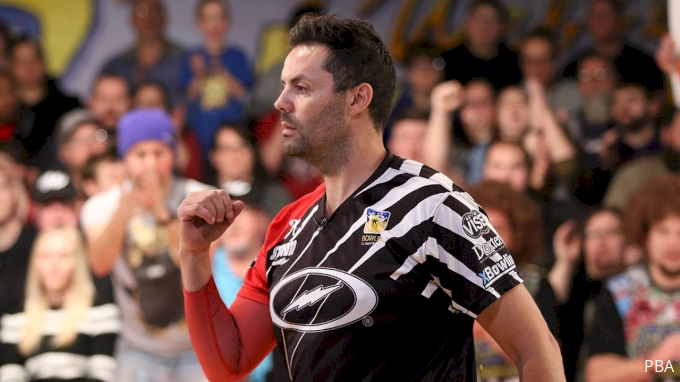 Jason Belmonte has established himself as the greatest major-event competitor in the history of the PBA Tour. No one, not even Weber or Anthony, has won more major titles than the Australian two-hander.
Belmonte surpassed both the bowling greats earlier this season when he won the PBA Tournament of Champions and the PBA World Championship. His total major victories now sits at 11, while Weber and Anthony are both at 10.
The only major Belmonte has never won is the U.S. Open. It remains the one missing piece to an otherwise sparkling bowling resume.
"It's the only major that I haven't won yet, and I really want to win it," Belmonte said before last year's U.S. Open. "But I think if I go into the U.S. Open really wanting to win, I think it does more damage than good. I'm going to try to put that at the back of my mind, play with what's in front of me and make my spares. That's what I intend to do."
Belmonte has had his chances. He lost in the championship match of the 2013 U.S. Open to Wes Malott, 214-156. In 2012, he finished third, losing to eventual champion Pete Weber in the semifinal.
Last year, Belmonte missed the first cut in the event by 53 pins, finishing in 46th place. Given his performance so far this season, it would not be at all surprising to see him improve greatly from last year.
Parker Bohn III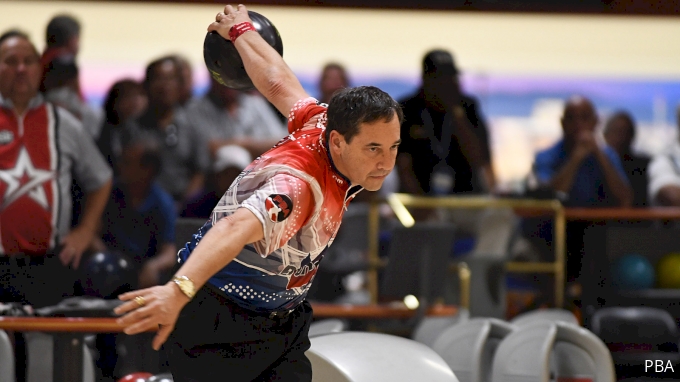 Parker Bohn III ranks fifth on the all-time titles list with 35 career titles, yet none of them have been the U.S. Open. The PBA Hall of Famer, who is now 56 years old, had a stretch where he nearly won the event, however.
Bohn made it to the title match in 1994 and said he bowled "a really good match" but lost to Justin Hromek, 267-230. The following year, Bohn made the show again as the third seed but lost in his first stepladder match to Steve Hoskins, 256-216, to finish fourth.
Since 2013, Bohn has only bowled the U.S. Open once, finishing 71st in 2017, and said the schedule aligned just right this season to allow him to bowl. He spends a lot of his time these days wearing his dad hat versus his professional bowler hat, he said.
With nothing to lose and everything to gain, Bohn said he's looking forward to competing but realizes it's a bit of a tough task.
"You never know that this year doesn't turn things around," Bohn said. "I may be a medium underdog and find myself at the top of the heap when it's all said and done. Let's cross our fingers and hope something like that can happen."
A Bohn victory this year would certainly rank right up there for feel-good story of the season with Norm Duke's back-to-back wins.
Sean Rash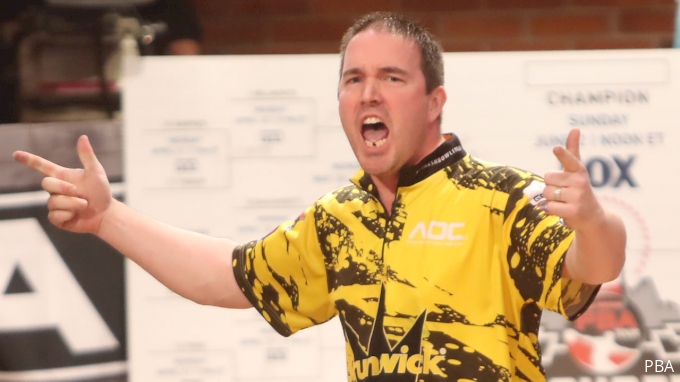 Not only has Sean Rash never won the U.S. Open, he has never even made the stepladder finals at the event. But that doesn't paint the true picture of Rash's 12 career appearances at the U.S. Open.
Rash has been extremely steady, especially in recent years, but just hasn't broken through. Since 2011, Rash's average finish in the event has been 20th, although he has yet to crack the top 10.
His best finish actually came in his U.S. Open debut in 2006 when he finished 12th. He has since finished in 13th place a staggering four times in 2015, 2013, 2011, and 2007.
Rash has been surging in recent months on the PBA Tour and seems to be at the top of his game. If he can carry that momentum into this year's U.S. Open, he is without question a threat to win the event.
EJ Tackett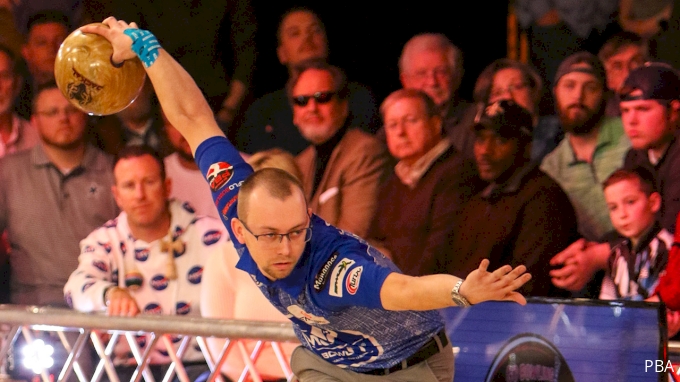 Over the years, EJ Tackett has had a couple of incredibly impressive showings at the U.S. Open, but he's had way more disastrous finishes.
Tackett finished fourth last year for his best career finish at the event. His second-best finish was sixth in 2013. He finished 20th in 2016 and in 2011, but after that, his record drops off a cliff. In his other four appearances, Tackett has finished on average in 115th place.
The 13-time PBA champion has shown the ability to perform well in major events, however. He won the 2016 PBA World Championship and the 2017 PBA Tournament of Champions.
Tackett has also been one of the most consistent performers on the PBA Tour in recent years, often battling Belmonte for titles. But if he wants to continue to climb up the ladder as one of the all-time greats, winning the U.S. Open would do wonders.
Jakob Butturff
Unlike the other bowlers on this list, Jakob Butturff's career journey at the U.S. Open is really just getting underway.
At just 25 years old, he's the youngest on the list and has competed in the event the fewest number of times. However, Butturff has made a huge impression in his four appearances, especially the past two.
Butturff led the U.S. Open by a combined 1,169 pins the past two years. Let that sink in for a second. He led by a combined 1,169 pins. And he didn't win.
In 2017, Butturff lost as the top seed to fellow lefty Rhino Page, 256-222, and then followed it up with a 207-206 loss to Dom Barrett in 2018.
The seven-time PBA Tour champion has no reason not to be confident heading into this year's U.S. Open after dominating the field the past two years.
"Because the last two years have been so successful, I'm excited to get back out there and give it my best once again," Butturff said recently in a USBC release. "It's a marathon. After 114 games, I have two second-place finishes, which is special. Yes, there was some disappointment, but to perform like that against such a talented field that includes many of the bowlers I watched when I was younger, feels incredible."
Find out if Belmonte, Bohn, Rash, Tackett or Butturff can finally hoist the U.S. Open trophy when the event begins Oct. 25 live on FloBowling.