PBA
Kyle Sherman Leaves Brunswick, Joins Storm For 2021 PBA Tour Season
Kyle Sherman Leaves Brunswick, Joins Storm For 2021 PBA Tour Season
Kyle Sherman announced Sunday he had left Brunswick and signed with Storm for the 2021 PBA Tour season.
Jan 3, 2021
by Lucas Wiseman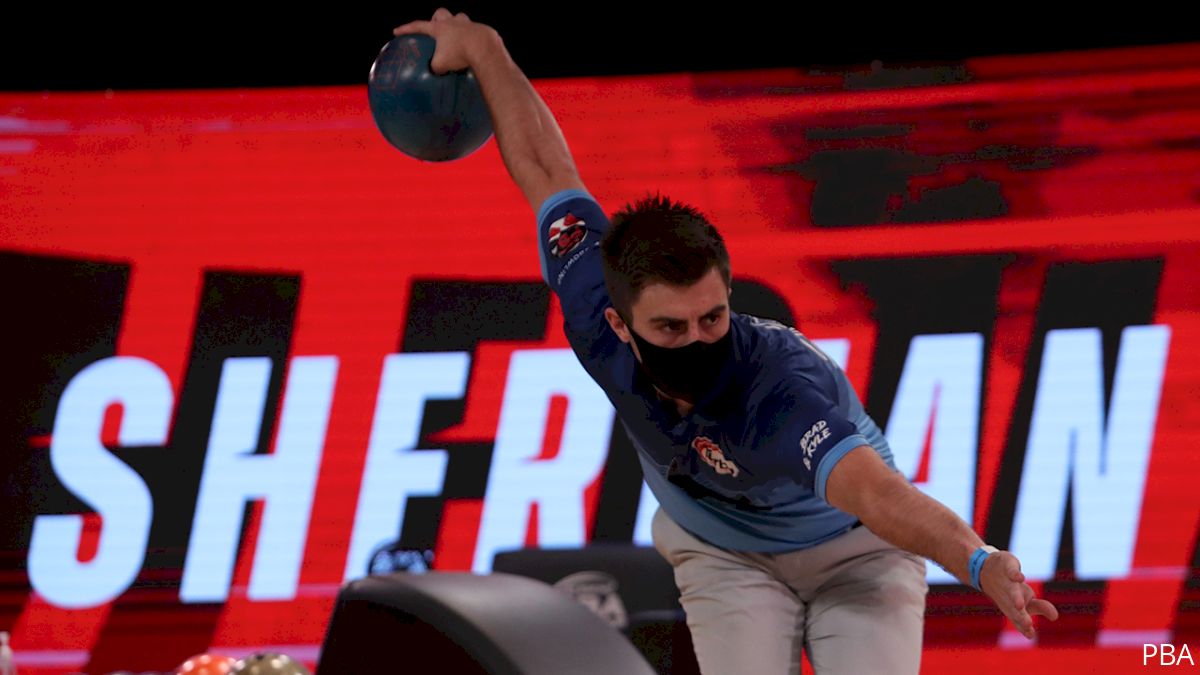 Kyle Sherman announced Sunday he had left Brunswick and signed with Storm for the 2021 PBA Tour season, teaming him up with his social media partner Brad Miller.
Sherman, whose lone PBA title came at the PBA/PWBA Striking Against Breast Cancer Mixed Doubles in 2019, made the announcement on the Brad and Kyle YouTube channel.
"This was not an easy decision," Sherman said in the YouTube post. "There was a lot of thought, a lot of weighing, but I am extremely excited to announce that for the 2021 season I have switched to Storm."
Just a year ago, Sherman switched from representing Columbia 300 to Brunswick, although that move was merely a jersey switch. The move to Storm puts him on the same team as Miller, with whom Sherman has built a successful YouTube channel with more than 83,000 subscribers.
"I want to say thank you to Brunswick for giving me an opportunity in the 2020 season," said Sherman, who is ranked No. 19 in FloBowling's Preseason PBA Power Rankings. "They treated me with nothing but respect. To everyone at Brunswick, thank you so much for the opportunity you gave me, and I wish you nothing but the best."
With the coronavirus pandemic continuing to have a difficult impact on the bowling industry, Sherman's move to a new company makes him one of the few big names on the PBA Tour to make a change for the coming season.
The pandemic, combined with consolidation in the industry of bowling ball companies, has continued to weaken any leverage players might have to negotiate new deals with different companies.
Several PBA Tour champions did announce in recent days they had signed extensions with their current ball companies.
PBA Hall of Famer and 19-time PBA Tour champion Chris Barnes once again extended his deal with 900 Global, which in April shuttered its operations in San Antonio, Texas, and moved its production to Storm's headquarters in Brigham City, Utah.
PBA champions Jesper Svensson and Ronnie Russell also announced they had signed contracts to remain with Storm, while Stu Williams has re-upped with Roto Grip.
Meanwhile, Gary Faulkner Jr., who won the 2015 PBA World Championship, announced Saturday he had left Motiv after five years and signed a deal with Storm.
"I leave Motiv grateful for the past, and hopeful for the future," Faulkner said in a Facebook post. "With that said, I'd like to announce that I'm starting a new chapter. For the 2021 season, I will officially be part of #StormNation."
The 2021 PBA Tour season gets underway with the PBA Players Championship, which will have five regional qualifying sites broadcast live exclusively on FloBowling on Jan. 16-17.