2021 PBA50 National Championship
Walter Ray Williams Jr. Set To Defend PBA50 National Championship Title
Walter Ray Williams Jr. Set To Defend PBA50 National Championship Title
Walter Ray Williams Jr. will take on a sold-out field to defend his title at the PBA50 National Championship.
Apr 23, 2021
by Jill Winters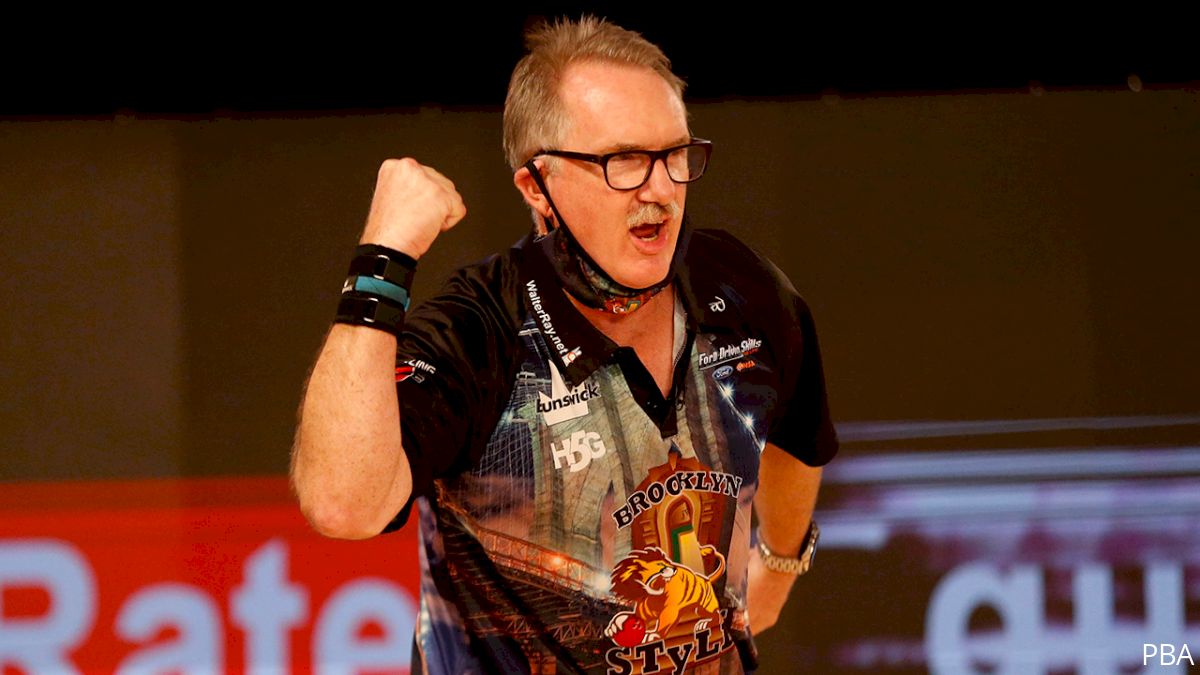 After a one-year hiatus, the 2021 PBA50 season is off to a thrilling start in Florida.
The winningest professional bowler in the history of the sport, Walter Ray Williams Jr., won the first tournament of the year, and PBA50 rookie Jason Couch earned his first PBA50 title Wednesday at the Johnny Petraglia BVL Open.
Now, Williams is ready to defend another one of his titles starting Monday at the 2021 Florida Blue Medicare PBA50 National Championship. He gets to sleep in his own bed this week and compete in one of his home bowling centers at Spanish Springs Lanes in The Villages. He joins a sold-out field of 192 bowlers aiming to win a major senior title.
"The bowling community there definitely supports the tournament and usually it is standing room only," said the 61-year-old righty. "Hopefully, people can come back out and enjoy it."
PBA Tournament Director John Weber calls The Villages a popular tour stop filled with a large number of spectators that remember watching players like Petraglia, Williams, Norm Duke and Amleto Monacelli on TV competing on the PBA Tour and now being able to see them in person.
Williams is one of those regular faces seen on television broadcasts for decades since he joined the PBA Tour in 1983 as a 20-year-old who was going to college and living in California at the time. Now, over four decades later, his desire to win still lights a fire under him.
He won his first PBA Title in 1986 along with his first Player of the Year award. In 2010, he was named Player of the Year for a record seventh time. And he is the only bowler to be named Bowler of the Decade in consecutive decades.
"I want to say out of those 25 years, 22 of them I was in the top five at the end of the year in money and stats," the PBA Hall of Famer said. "Being named bowler of the decade back-to-back that is probably the biggest feather in my cap. Being bowler of the year is awesome. Being bowler of the decade that's 10 years and being back-to-back that is 20 years. That is even better."
Jason Belmonte is the most recent bowler of the decade but to match Williams' back-to-back designations it's going to be a tough task for the Australian two-hander.
"Jason has been the most dominant player in the last 10 years, but the odds of him bowling throughout the 2020s living in Australia and with his fourth child on the way it's a lot more challenging for him," Williams said. "It took me 25 years to do it, and this is just his 13th season. What he has done in that amount of time is amazing. I think the biggest thing for him is his true desire and does he want to get those numbers that I put up."
Williams continues to put up incredible numbers that will be tough to top. Earlier this month, he won the first PBA50 event of the season to stand alone as the all-time PBA50 champion with 15 titles. He holds the record for most PBA Tour titles at 47, in addition to his all-time high 120 PBA titles of any kind, which includes regionals.
Earlier this season, Williams announced he was stepping away from competing on the PBA Tour full-time, which sent waves through the bowling world.
"I decided unless the circumstances are right, I will probably not bowl anymore national regular tournaments," he said. "I am still going to bowl regional tournaments. I am still going to bowl senior tournaments. I have all the respect in the world for the young guys that are beating me every week."
He bowled in more than 10 PBA tournament last year and cashed just once and so far this year he has cashed twice. This left him feeling that he had to do his absolute best to earn a check, which he feels like he can't do that all the time. He has received a lot of encouragement from his fans and friends since announcing his decision, which he appreciates.
"I kept thinking I would retire when I was 40, and I didn't until I was 61," he said. "I love to compete and fortunately, that desire to compete is part of why I was able to do what I did for as long as I did."
Williams is happy with his early PBA50 season and he is well aware that even more big-name competitors have joined the tour this season. This includes PBA major champions Couch and Chris Barnes to name a few. It's just the nature of the beast, Williams said, and his competitive spirit wouldn't have it any other way.
"We have got all of these 'younger players' that are in their early 50s and they have a lot of experience," he said. "It's going to make the tour a touch tougher there is no doubt about that.
"It would be nice to be in the running for player of the year and obviously right now, I am right there. I am kind of curious who the oldest senior player of the year was. If I have a chance to be that that is something else that could be another feather in my cap if I could do that."
You can watch the 2021 Florida Blue Medicare PBA50 National Championship live starting at 9 a.m. Eastern Monday on FloBowling with the first squad of qualifying. Williams is on the B squad which starts at 1 p.m. Eastern. All rounds will be broadcast exclusively on FloBowling.