Battle of the G.O.A.T.s Presented by Granville Financial
Norm Duke, Pete Weber, Walter Ray Williams Jr. Set For Big Battle
Norm Duke, Pete Weber, Walter Ray Williams Jr. Set For Big Battle
Pete Weber, Norm Duke and Walter Ray Williams Jr. will compete in the special Battle of the G.O.A.T.s on Thursday live on FloBowling.
May 1, 2021
by Jill Winters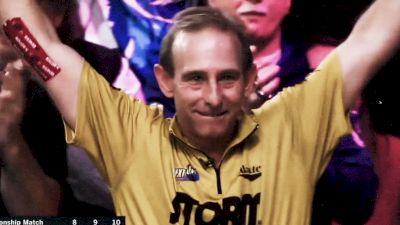 Norm Duke, Pete Weber and Walter Ray Williams Jr. are included in most bowling fans Mount Rushmore when it comes to the greatest athletes to ever play the sport.
JOIN NOW to watch the Battle Of The G.O.A.T.s LIVE on FloBowling
And Thursday, this Hall of Fame trio will hit the lanes at Sandhills Bowling Center in Pinehurst, North Carolina, in the $50,000 Battle of the G.O.A.T.s presented by Granville Financial.
They will bowl three games of qualifying followed by the stepladder finals, all of which will be broadcast live exclusively on FloBowling. The winner will get $25,000, second place will earn $15,000 and third place is $10,000.
Weber just won the 2021 Florida Blue Medicare National Championship in The Villages and his confidence is high ahead of this special event. He was ecstatic after being invited to compete.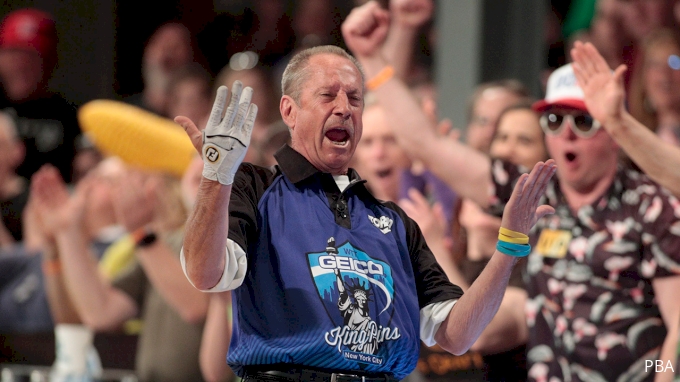 "To get on the lanes and have a prize fund with me, Norm and Walter, that is like a pretty cool thing for all three of us," the 58-year-old said. "We are pretty good friends so there will probably be a little bit of bashing going on."
Williams, 61, who has the most career titles on the PBA and PBA50 tours, is ready for the showdown.
"It's definitely nice to be involved in something like this," said Williams, who has won 47 PBA Tour titles and 15 PBA50 titles. "I consider Norm the better bowler of us three right now but that is right now.
"Depending on the lane condition, I can be competitive with them," Williams said. "In a three-game match, I think I can hold my own and hopefully be just as competitive and give those guys a run for their money."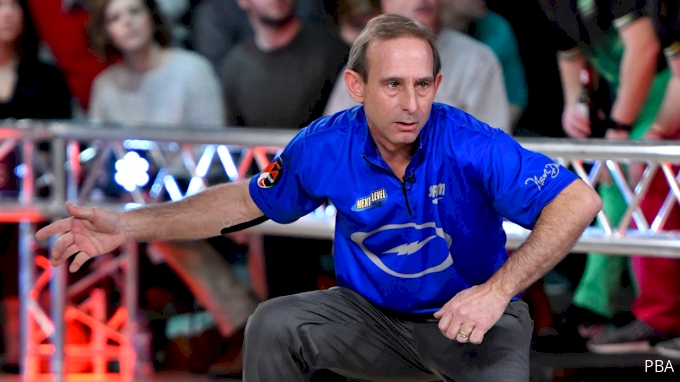 Duke, who has won 33 standard PBA titles, feels honored to be included in the event.
"I have been bowling against these guys for 40 years almost," the 57-year-old said. "There is no disputing they are two of the all-time greatest that have walked the earth.
"I have won four or five percent of the tournaments that I've entered so I am losing 95 percent of the time," he said. "When you see all of that room for improvement you do not see yourself as a great."
After just competing for a PBA50 major all three PBA Hall of Famers are feeling good about their game and can't wait to be part of this unique opportunity.
"We certainly are privy to exposure," Duke said. "When we are afforded the opportunity to give bowling this exposure then all three of us feel entitled and grateful."
After the stepladder finals, the trio will put their hand-eye coordination to the test even more as they head to Pinehurst Golf Resort for a round of golf and some extra money, too.
"What better day can you ask for," Weber said. "You bowl for money then you get to go out on a golf course. That is going to be an exciting day for everybody involved not just me, Norm and Walter. But the fans that are going to be there if anybody goes to the golf course to watch it. They'll get to see us in a little different mode out there."
Duke, Weber and Williams have spent a lot of time together on various golf courses over the several decades that they have been friends. Williams has one career hole-in-one. Duke has two, and Weber admits people are always surprised to learn that he has 11.
"I am the third best of the three and everybody knows it," Duke admits. "Weber and Walter were really close at one time to a four or five handicap. I am probably about an eight or eight-and-a-half now. If they have gotten really bad, I've got a chance."
"We are all pretty even," Weber said. "That is pretty much going to be up for grabs."
"We are probably all single-digit high handicaps so it should be a competitive match," Williams said. "I am sure there will be a little bit of banter going back and forth."
Watch the Battle of the G.O.A.T.s bowling match exclusively on FloBowling at 11 a.m. Eastern on Thursday. You can also watch Duke, Weber and Williams beginning at 9 a.m. Monday on FloBowling during the first round of qualifying at the 2021 PBA50 Granville Financial Open.