2021 PBA Bowlerstore.com Classic, presented by Moxy's Xtra Pair
Tommy Jones, Sean Rash And PBA Tour Ready To Be 'Coldwater'd' This Weekend
Tommy Jones, Sean Rash And PBA Tour Ready To Be 'Coldwater'd' This Weekend
The PBA Tour will head to Coldwater, Ohio, this weekend for the PBA Bowlerstore.com Classic at a bowling center that has a notorious reputation.
Aug 12, 2021
by Jill Winters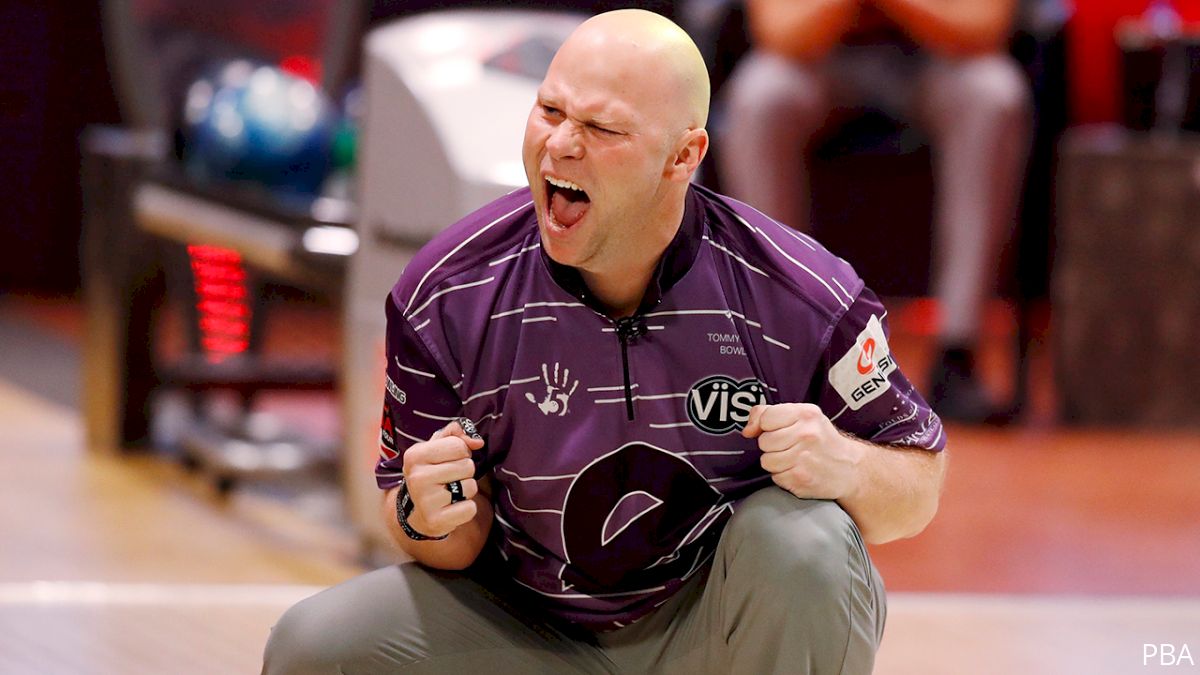 Tommy Jones had heard the tales of pins inside Pla-Mor Lanes in Coldwater, Ohio, being tough to knockdown. From the dreaded 7-10 to the pocket shots resulting in pins shifting out of place.
He knew about the challenge that awaited him and the rest of the PBA Tour players back in 2019 when Jones won a PBA Tour title there. But those stories only made him more eager to attack the challenge head-on.
The 16-lane center is deemed as one of the most difficult places the PBA Tour competes at. The scoring pace tends to be lower, which is exactly how Jones prefers it to be.
"I could see what they were talking about," the PBA Hall of Famer said after his first experience in Coldwater. "But this was a welcome thing because that year we had bowled on some pretty high scoring patterns up until that point."
During the pro-am, Jones remembers the locals saying, "you got Coldwater'd" after solid hits left the players scratching their heads. But that is also part of the center's appeal, along with the regulars that bowl there.
"They are very proud of the little place they have there, and it is awesome," he said. "I like when the lanes are hard and you actually have to use a lot of tricks to bowl opposed to just picking the right ball and getting out there. There are so many different little things you can do with your hand to actually be able to compete."
Jones had a memorable championship match at the 2019 PBA Bowlerstore.com Classic. He threw eight strikes and two gutters to defeat Sean Rash, 215-179.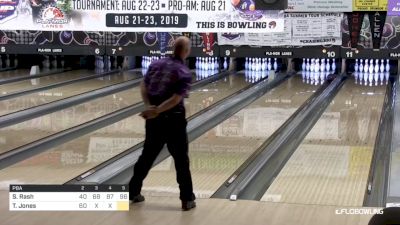 "The thing that a lot of people don't remember is the pocket 7-10 that I left in the middle of the game that kind of did me in," Rash recalled about that match. "He gave me an opportunity to put some pressure on him, but unfortunately it didn't work out for me."
They were competing on the Wolf oil pattern, which resulted in higher-than-normal scores.
"We were told the gutter is going to hook and it did," Rash remembered. "When you give professionals at any level an advantage, they will take full advantage of it."
"If it stayed on the lane, it got back and struck but you had to make sure you got it there," Jones said. "I had a couple that just kind of got a little bit away. A quarter inch from rolling back and striking opposed to going in the gutter. So fortunate enough for me, I made the spares on them and found a way to have more pins than Sean at the end of the match."
This year, the field will compete on the Bear oil pattern, which Rash believes is one of the hardest patterns they compete on.
"The characteristics of the building, they are not flat," Rash said. "They are hard, each lane is different, and they just put in brand new pins, which are going to be hard to knock down."
With a reputation of already having pins that are tough to knock down, with the new pins, players should be prepared to see some interesting results on the lanes, like Rash experienced on lane 16, back in 2019, when he got Coldwater'd, leaving Stu Williams in shock, too.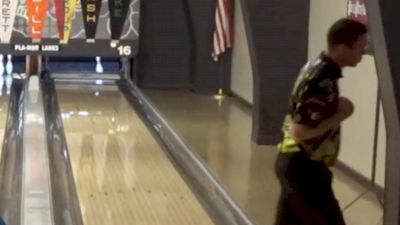 "It is one of those things where you go, 'man I threw a really good shot, deserved to strike or something better than that," Rash said about his nine pin that refused to fall. "You want to say it happens to everybody, but it doesn't. You expect the crazy things to happen in these events and this type of environment when they are tough as well."
"The pins falling even funnier on 15 and 16," Jones said. "That was definitely something that stuck out in my mind."
As the defending champion, Jones hopes to continue bowling well like he has over the past several weeks, while Rash has been struggling recently battling with his ball reaction and some physical things.
Jones and Rash expect spare shooting to be a premium at this year's tournament and they know anything can happen at Pla-Mor Lanes in Coldwater, so get ready for some fun.
The 2021 PBA Bowlerstore.com Classic presented by Moxy's Xtra Pair begins at 8 a.m. Eastern Saturday exclusively on FloBowling.