2022 PBA Tournament of Champions
Wes Malott Preparing For Hall Of Fame Moment
Wes Malott Preparing For Hall Of Fame Moment
Wes Malott was unanimously elected to the PBA Hall of Fame and will be inducted during the 2022 PBA Tournament of Champions, which begins Tuesday.
Feb 17, 2022
by Jill Winters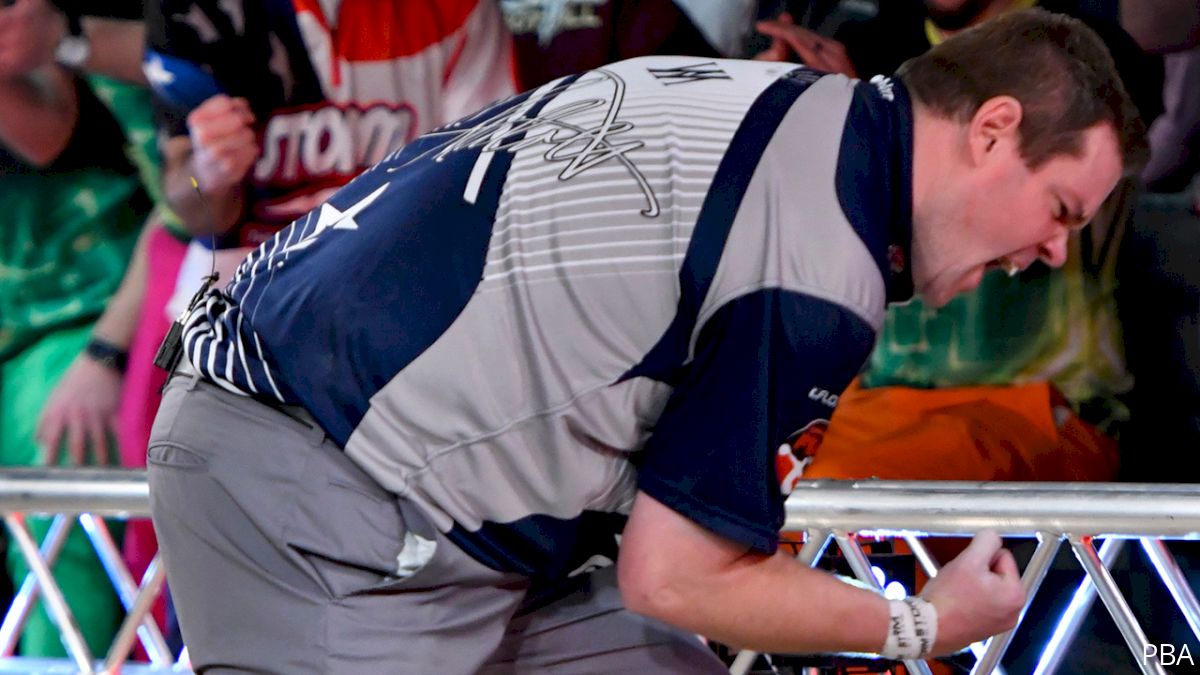 Two years ago, Tommy Jones had a Hollywood ending to his induction in the PBA Hall of Fame, and Wes Malott had a front row seat. Little did Malott know that he would soon have his own unforgettable moments.
Last month, PBA Commissioner Tom Clark surprised Malott with the news that he was unanimously elected to the PBA Hall of Fame and would be inducted during the 2022 PBA Tournament of Champions, which begins Tuesday live on FloBowling.
The first ballot Hall of Famer's mind was immediately flooded with memorable moments from throughout his professional career which began in 2002. And then he just had his own out-of-body bowling experience.
Last weekend, while competing in doubles as part of the Fort Wayne City Tournament, Malott recorded a nearly perfect three-game series. He threw 33 straight strikes before a solid 10-pin ended his incredible run. That's 300, 300 and 279 for 879 at MVP Lanes, a bowling center where Malott and his girlfriend Sarah French now operate Malott's Bowlers Den Pro Shop.
He had so many different thoughts going through his head. If he shoots 900, Storm will have to quickly make him a 900 ring to present to him at the Hall of Fame induction ceremony on Feb. 26. He thought about all of the nagging injuries he has experienced and the pains he still battles today to keep competing on tour.
"Over the last three to five years thinking, what is going to happen to end my career," the 45-year-old said. "And here I am with the first 33 strikes. I've been in the spotlight many times but not like this."
Here Malott is bowling in a city tournament partnered with Austin Brunner, who co-owns MVP Lanes with Mark Johnston. Just the year before, Malott approached the men about owning and operating a pro shop inside the Fort Wayne, Indiana center they were renovating. That center opened in July 2021 and the pro shop opened Aug. 16. It's been a crazy time and journey for Malott to reach this prestigious point in his career.
Late start to his career
As Malott begins to think about what he will say in his speech, he has spent a lot of time reflecting. He admits he got a late start in professional bowling due to a lack of confidence. He was 25 when he joined the PBA Tour in 2001.
"Look at Anthony Simonsen," he said in comparison. "He has eight titles, and he is 25. I started late because I didn't believe in myself. How many titles did that possibly cost me because I didn't believe I could beat these guys? How much better could my career have been if I did believe?"
In his first season he bowled seven events and cashed six times. His first title came in 2005 at the Mile High Classic. He defeated the previous two PBA Players of the Year – Patrick Allen in the opening match and Mika Koivuniemi in the championship match. Ironically at the tournament just before this one, Malott lost to Tommy Jones who told Malott, "You will get yours soon."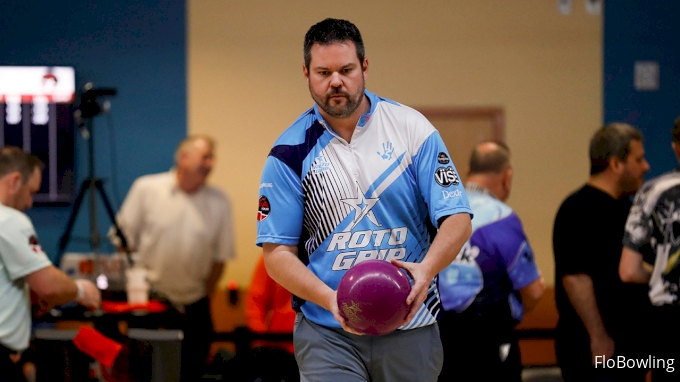 The success has come. From 2004-2007, according to PBA.com, Malott cashed in every event he bowled in. And from 2005-2008, he topped more than $100,000 in earnings in each season. The now 45-year-old has been named PBA Player of the Year once, reigned as King of Bowling, and he was named PBA League Mark Roth Most Valuable Player twice while leading the Portland Lumberjacks to the Elias Cup.
He has 10 PBA titles, and he won the 2013 U.S. Open for his one major title. And of course, he has teamed up with Norm Duke to win the Mark Roth/Marshall Holman Doubles Championship twice.
His oldest son, 18-year-old Jordan, played a motivational role in Malott's second career title. It came at the 2006 PBA Discover Card Windy City Classic held in Vernon Hills, Illinois. Jordan had to be taken to the hospital with croup, a condition that irritates a baby's upper airways making it hard to breathe. He had to be connected to an IV.
"He was what kept me driving because all he wanted to do was watch daddy bowl," Malott recalled. "He was able to watch me bowl on the TV show. I managed to win, and he was there to hoist the trophy with me. That is a picture that every time I see it, I tear up because I think about the entire week."
All four of his kids bowl, Jordan, 14-year-old Camden, 11-year-old Brooke and 8-year-old Graham.
Believe in yourself
"When I do my speech, I want to make sure that I get the point across to believe in yourself," he said. "If you believe in yourself the sky is the limit. Because of what I had to deal with, if my story could have an impact on somebody else, hopefully more than one, that is what matters."
When he reflects on the people who have supported him and truly helped him get to this point there are many who will be at the induction ceremony.
Robert Lawrence, who won the 1992 U.S. Open, will officially induct Malott. The duo attended the same high school and Malott credits Lawrence with being the most influential person in his life. Lawrence took Malott under his wing giving him a job in a pro shop. When it came time to expand the business, Lawrence trusted Malott to run another pro shop.
Tony and Genie Franklin sponsored Malott early on, so he was "able to pursue what has now become an incredible career." Soon after learning he was being inducted, he had a few calls to make to close friends.
"I called Del Ballard," he said. "He meant that much to me, and he said he wouldn't miss it for the world. Tim Mack. He is a huge motivation to me. My boss Chris Schlemer has been a big part of the success I've had."
His girlfriend, Sarah, their children Jordan, Camden, Brooke, Maggie and Graham, and his number one fan by far, his aunt Virginia Wier are all planning to be at the ceremony.
"Look at where I am because I gave myself a chance and because people believed in me," he said. "They kept pushing me to be who I am. If I can make somebody else believe in themself that is what matters to me."
Hall of Fame induction
Back in 2009, Malott remembers the legend himself, Carmen Salvino, made what Malott thought was a lofty prediction at the time.
"He told me, 'you will be in the Hall of Fame,'" Malott said. "I was like man that is a lot of pressure there. He is the showman of bowling and I know he is extremely proud of me."
Malott, who lost his mom in 2017 and his dad in 2020, also knows they were proud of him, too.
"To be even talked about in the same sentence with the legends of our sport who have done it and been successful at it… what a huge honor," he said. "When they call out the Hall of Famers in the room and you start thinking about them. You know you have competed against these guys. You have looked up to these guys. They were role models and idols when I was growing up, and now I am one of those guys. I am very humbled."
Competing at the TOC
Prior to his Hall of Fame induction ceremony, Malott will be part of the elite field of past champions at the 2022 PBA Tournament of Champions, which begins with six games of qualifying at 5:30 p.m. ET Tuesday live on FloBowling.
He can't help but think about Tommy Jones's 2020 Hall of Fame Classic performance and imagine.
"I haven't won since 2015," he said. "So to be able to not only win again but to win with basically my entire family and to have some of the special people in my life be there that would probably top everything. I am a firm believer in things happen for a reason."