2022 THE STORM CUP PBA Lubbock Sports Open
Change To Thumbless Delivery Has Paid Off For Shawn Maldonado
Change To Thumbless Delivery Has Paid Off For Shawn Maldonado
In 2020, Shawn Maldonado decided go to a thumbless releases and hasn't looked back since. He enters this weekend as the defending champion in Lubbock.
Mar 18, 2022
by Jill Winters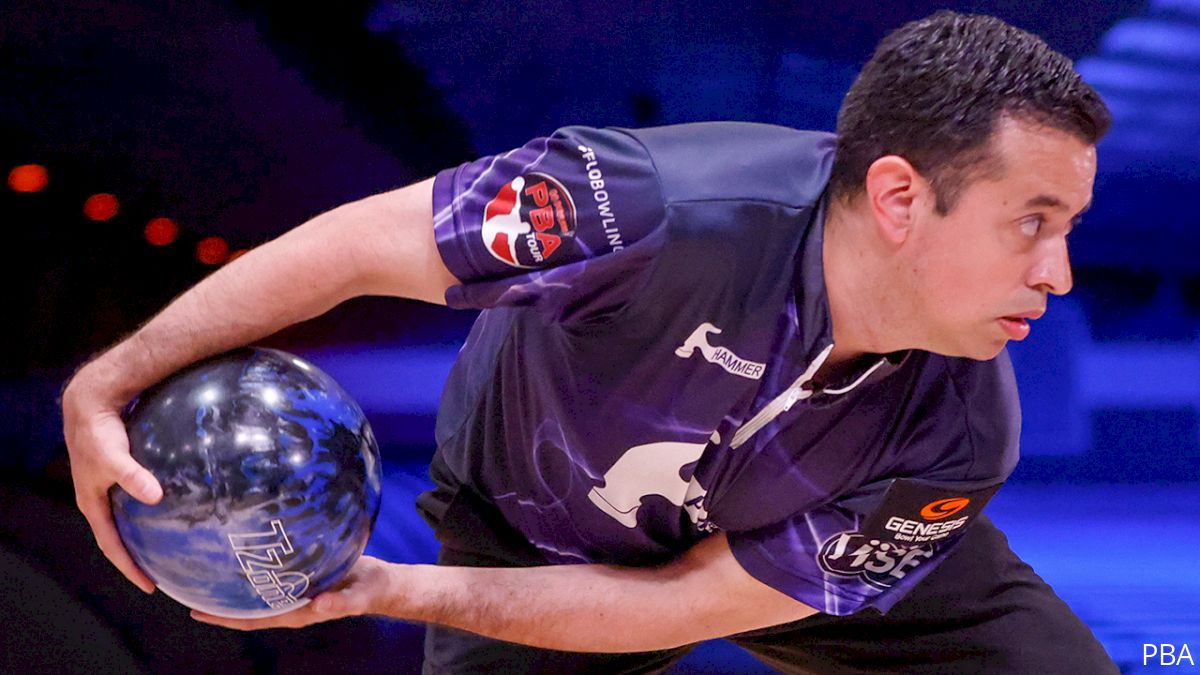 After almost a decade of knocking on the door, Shawn Maldonado looked like a new man in 2021. He earned his first two PBA Tour titles after making a big change to his game.
He is always confident heading into the familiar confines of South Plains Lanes in Texas and now, the Houston native is ready to defend his title at The Storm Cup: Lubbock Sports Open, which starts at 10 a.m. Eastern Saturday exclusively on FloBowling.
The two-handed Texan with his own unique delivery is off to a strong start this season having already won $41,350 in nine events. He partnered with tour roommate DJ Archer to dominate the field at the Mark Roth/Marshall Holman PBA Doubles Championship earlier this month averaging more than 232 over 40 games. Unfortunately, they struggled in the title match as the No. 1 seed losing to Marshall Kent and EJ Tackett. Maldonado also finished third at the PBA Tournament of Champions.
He had been bowling the same way since he was 2 years old with his thumb in the ball every time he delivered a shot. Fast-forward to his time on the PBA Tour and he was being asked by other players why he uses his thumb. His answer was simple, it's comfortable to him.
He was making cuts and TV shows, so he didn't see a need to make a major change to his game. But the more questions he got he started wondering if a change could lead to him earning that first national title. He would practice bowling thumbless while at home and thought "there is no way, I can't do this."
When bowling centers started to reopen after the COVID-19 pandemic in October 2020, he was practicing on a difficult oil pattern with his thumb in the ball and couldn't score higher than 200. Even throwing the ball the best he felt he could he wasn't able to post solid scores on a pattern he felt other professionals would figure out. So, he decided to take his thumb out of the ball to see what would happen.
"I shot 18 in a row without my thumb, and I was like, 'wow,'" he said, "I ended up drilling a ball with no thumb immediately after that. Just my room for error was huge so I was like, I am going to bowl the rest of the year with no thumb."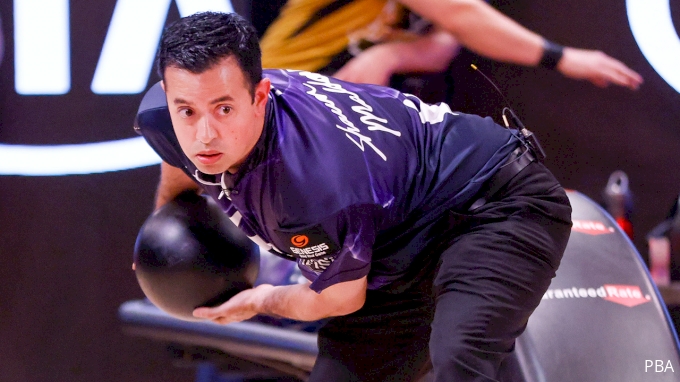 Maldonado fully committed himself in that moment. No matter how uncomfortable it felt at times, he was focused on learning how to adapt, and it wasn't an easy change.
"The release is a lot quicker because my thumb is not in the ball anymore, so everything happens a lot faster," he noticed. "Sometimes, it would just fly out of my hand, and I would throw a really bad shot because I wasn't familiar with the mistakes I could make releasing the ball with no thumb. I would say it took about a year to get really comfortable and not to have to question how it is going to come off my hand."
In the first non-professional tournament he bowled in San Antonio, Texas, on Thanksgiving weekend he defeated Anthony Simonsen to win $10,000. That gave him a huge boost of confidence that he was headed in the right direction. In January, he partnered with fellow Texan Dino Castillo to win the 2021 Snowman Doubles in Shawnee, Oklahoma.
"Oh man this is it; I think I figured it out," the two-time PBA Southwest Region Player of the Year told himself. "I had the best year of my career in 2021 on the PBA Tour winning two national titles, and I haven't looked back since. I am never going to go back to using my thumb again."
Prior to testing his new style against the very best in the world, the righty had a medical scare. While beginning his second game of practice just a couple of days after the Snowman Doubles, he went to throw the ball and his lower back completely went out and he fell down on the lane. He was able to get up and get to a chair where he just sat for 30 minutes in disbelief. A friend took him to the hospital where Maldonado was told he had "a bulging disc L4/L5 and the disc was against some nerves which was why I wasn't able to put any pressure."
He had to stop bowling for four weeks, take his prescribed medicine and lay on his back to allow it to heal. After that period was up, he returned to a bowling center "threw it three times scared out of my mine and I went home."
"Mentally, I was just scared to throw the ball," he said about his state of mind. "But with the support I had from my tour roommates (Tom Daugherty and DJ Archer) and my family, of course, I was able to make it and I ended up doing really good."
Just a month after the worst injury Maldonado had ever experienced, he won his first PBA Tour title at the PBA Chameleon Championship. With no fans inside AMF University Lanes due to COVID-19, the man nicknamed, the Candy Man defeated Jakob Butturff, 252-202, and was able to celebrate with Daugherty.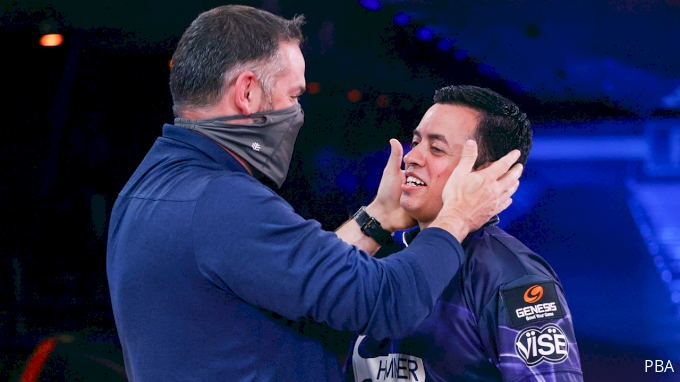 "I was out on tour for about nine years, and I kept wondering if I was ever going to win," he said. "I just had a huge weight lifted off my shoulders. I've finally got me one and I could say I am a national PBA titlist."
Later in the season, Maldonado headed home to Texas for the Lubbock Sports Open, bowling his way to the No. 1 seed.
In the championship match he faced Jake Peters. In the fifth frame Peters threw a gutter and got nine to give Maldonado the chance to take the lead. The two-hander admits he couldn't have thrown it any better leaving a pocket 7-10 split.
Immediately he knew he needed to make a change. He is comfortable making ball changes during qualifying feeling like he typically has more games to go, but to make the decision midway through a title match was a risk.
"I almost second guessed myself because I grabbed my ball and then I was like, 'nope, you have got to just change,'" he remembers telling himself. "So, I put the Web Pearl back down got the Strata Hybrid and made the decision. I was super proud of myself."
Maldonado threw four in a row after the open and went on to win 222-199 to claim his second national title in four months.
Now it's time for him to again return to South Plains Lanes to defend his title.
"I am always pretty confident going into that building," he said. "My ball roll in that building whatever pattern they put out the majority of the time I have a good look as far as shooting good scores."