2022 THE STORM CUP PBA Colorado Springs Open
Jakob Butturff Unfazed By New PBA Urethane Rule
Jakob Butturff Unfazed By New PBA Urethane Rule
Jakob Butturff offers his thoughts on the PBA's ban of older urethane balls and explains how it impacts him on the lanes.
Mar 21, 2022
by Jill Winters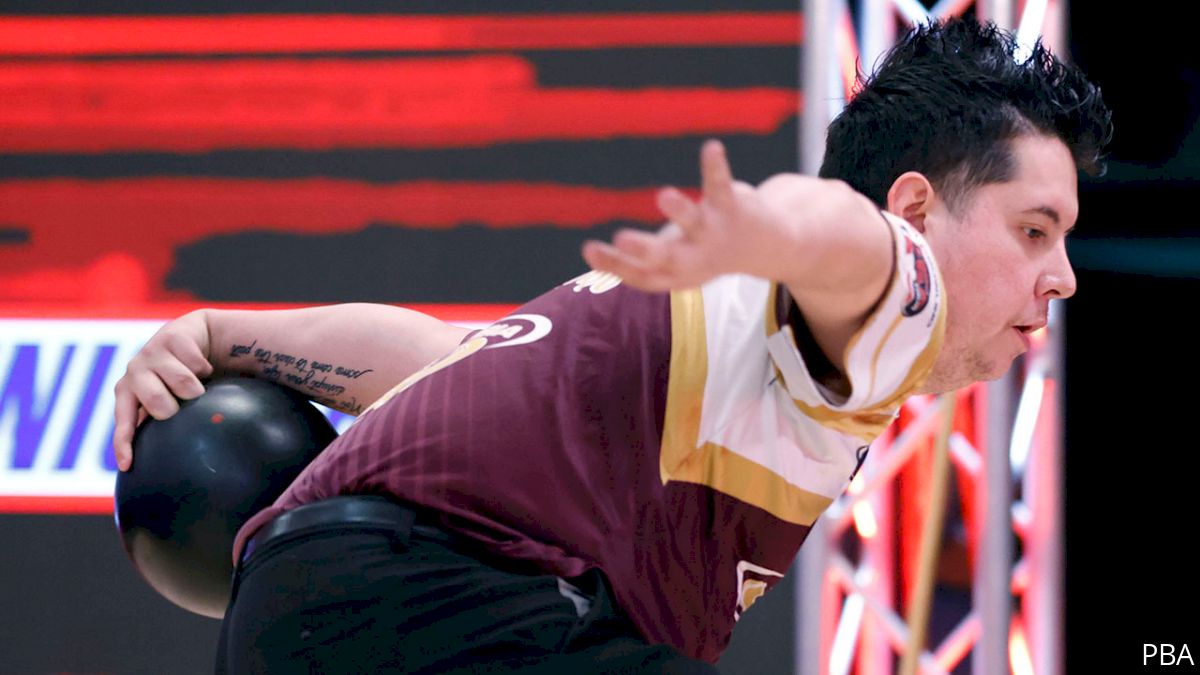 A Purple Hammer nicknamed "Old Faithful" has been reliable for Jakob Butturff over the years. But after the PBA instituted a new rule earlier this month that banned all urethane made prior to 2020, that ball has been removed from the lefty's arsenal for all national tour events.
The PBA decided to ban urethane balls older than two years from its manufacturing date after a continuing controversy around the hardness of urethane balls. Some Purple Hammers are reported to have been produced softer than legal limits, while other urethane balls have gotten softer over time making them fall under legal limits. No players have been found to have intentionally used bowling balls that were too soft to skirt the rules.
Butturff is among those who have utilized urethane very successfully over the years, though his performance at the recent World Series of Bowling proved he can compete even without those bowling balls.
"It is not a matter of what you throw nowadays it is a matter of being able to repeat shots and being able to bowl good," Butturff said. "We don't know what they could be doing to the bowling balls, we just go out and bowl. We are out here competing, and we are getting frowned upon because we were able to throw the same ball for a whole block."
At the WSOB, the 27-year-old showed the new rule so far hasn't impacted his ability to compete rather it's been "my call to put the haters to sleep."
Since March 4, the lefty's worst finish has been 14th at the Scorpion Championship, and he has made $46,000 in that span of time. He believes there is no competitive advantage to throwing an older urethane ball it just has been his comfort using the ball which allowed him to keep being "more consistent." Only urethane balls were thrown during the Cheetah Championship telecast.
"I have talked about Old Faithful being the ball to throw but at the same time you can always just drill another bowling ball with the same layout," he said. "If it doesn't roll the same try to drill another one. Just have options basically that is always a good thing to have when you are bowling on the national tour."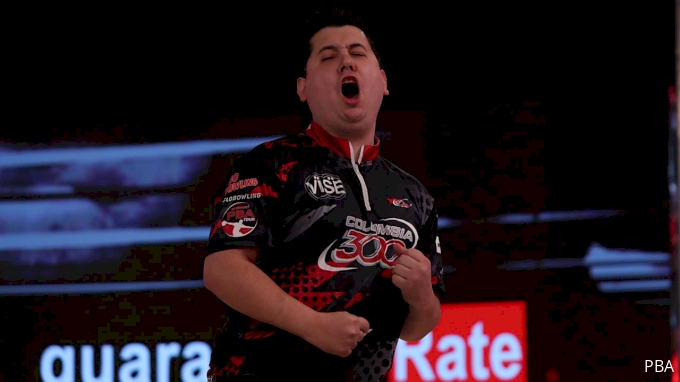 The rule implementation comes a month after Sean Rash's comments on live TV, "Integrity one day. Yeah, I said it," during the PBA Players Championship Midwest Region Finals against Matt Russo.
Rash's comments resulted in him being fined an undisclosed amount, suspended from one national tour event in February, and placed him on a one-year probation for "conduct unbecoming of a professional."
Those comments left many to think he was once again stating his belief that urethane balls should be banned in PBA events. This also comes after three balls used during the 2022 PBA Tournament of Champions failed pre-TV hardness checks, according to sources who told the 11thFrame.com's Jeff Richgels.
"It's just kind of ironic it is happening after a couple of comments made on TV from Sean," Butturff said about the timing of the urethane rule. "But at the same time, we are still out here competing. People have said stuff about me throwing purples. All the guys on tour out here know it hasn't mattered which ball I've thrown. I have still had success."
The southpaw started the season with a second-place finish in the West Region at the PBA Players Championship followed by a 106th place finish at the U.S. Open. He finished in 17th at the Tournament of Champions and has been working on his game. During the WSOB, he took his practice time more seriously. Going into that event he was in 26th in the PBA Tour rankings and is now up to 11th as he aims to get himself in contention for the PBA Playoffs down the road.
"I am feeling back on top," he said. "I started to work a little bit more trying not to just be really one-dimensional. Trying to find out what I can do to improve my game and it is paying off."
"I think if I stay with it and I know I can bowl good the next couple of stops, I can secure my spot in the Playoffs," he said.
Earlier this month, the United States Bowling Congress didn't go as far as the PBA's rule but instituted a new tournament rule that reads: Purple Hammer bowling balls manufactured during 2016 and 2017 (identified by serial numbers that start with either a '6' or '7') are prohibited for use, at all USBC national tournaments. This comes from a claim that a portion of these balls manufactured at the Ebonite International plant may have been produced below USBC's minimum 72D hardness specification.
Butturff will next be on the lanes this Wednesday and Thursday competing in the PBA Colorado Springs Open, which will be broadcast live exclusively on FloBowling.