PBA
2021 Preseason PBA Power Rankings: No. 16 Jakob Butturff
2021 Preseason PBA Power Rankings: No. 16 Jakob Butturff
Jakob Butturff is ranked No. 16 in our 2021 Preseason PBA Power Rankings.
Dec 26, 2020
by Jef Goodger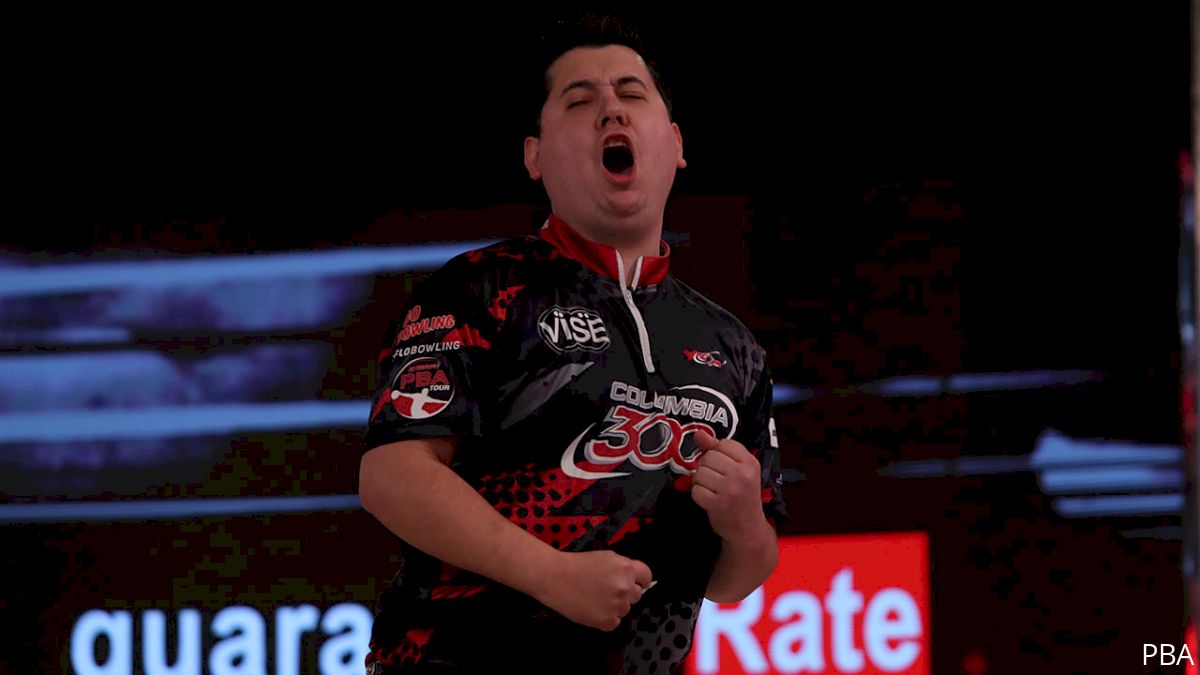 Unlock this article, live events, and more with a subscription!
Get Started
Already a subscriber? Log In
Career Titles: 7 (1 major)
Age: 26
2020 Earnings: $56,220 (rank: 16)
2020 Points: 8,855 (rank: 17)
2020 Peak Ranking: 3
2020 Low Ranking: Unranked
2020 Season
Although Butturff received the second-most votes for 2019 PBA Player of the Year, a slow end to that season turned into a slow start to the 2020 season, which was extra detrimental as the season abruptly stopped after 2.5 months. Prior to the pause, Butturff qualified for the Scorpion Championship finals, ultimately finishing fourth when the event concluded in October. In between, Butturff rolled a 300 during qualifying of the PBA Tour Finals. It was the second of three televised 300 games on the 2020 PBA Tour and 28th in the history of PBA title events. Butturff got out of the first round of the PBA Playoffs with a huge 10th frame against Hall of Famer Tommy Jones but fell in the next round to Jason Belmonte.
2021 Outlook
It's hard to imagine a scenario in which Butturff doesn't come out of the west region – where he has dominated for years – as one of the top five bowlers in the Players Championship. In order to start the season with a major victory, Butturff will have to defeat Belmonte (Australian pros are being assigned to the west region as well), which is something Butturff has not been able to do yet on television. Regardless of whether he wins or merely contends in the Players Championship, a quality start to 2021 could mean 2019-like sustained success from Butturff, who generates his own momentum in more ways than one.
2021 Preseason PBA Power Rankings
1. Revealed Jan. 11
2. Revealed Jan. 10
3. Revealed Jan. 9
4. Revealed Jan. 8
5. Revealed Jan. 7
6. Revealed Jan. 6
7. Revealed Jan. 5
8. Revealed Jan. 4
9. Revealed Jan. 3
10. Revealed Jan. 2
11. Revealed Dec. 31
12. Revealed Dec. 30
13. Revealed Dec. 29
14. Revealed Dec. 28
15. Revealed Dec. 27
16. Jakob Butturff
17. Tommy Jones
18. Chris Via
19. Kyle Sherman
20. Chris Barnes